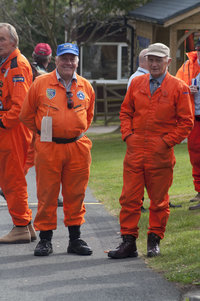 Tuesday 29 October 2013
Longstone Tyres Speed Event Marshals Draw. Autumn Sprint
The final prize draw for Speed event marshals, supported by
Longstone Tyre
s was made at the VSCC Autumn Sprint at Goodwood on Saturday 26 October.
There are three cash prizes, £50 (1
st
prize), £30 (2
nd
prize) and £20 (3
rd
prize) going straight to the winning Marshals who have signed on and officiated at qualifying Club events.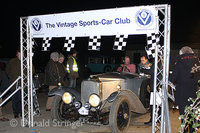 Tuesday 29 October 2013
Entries now open for the first event of 2014
We are pleased to announce that entries for the first event being held in the 80th Anniversary year of the VSCC, The Measham Rally, are now being invited.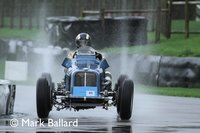 Monday 28 October 2013
Morgans go head-to-head with ERAs at VSCC Autumn Sprint
Sue Darbyshire claims 'Fastest Time of the Day' at final VSCC Speed event of 2013.

With three ERAs appearing in the entry list for the VSCC Autumn Sprint at Goodwood, the assumption was that one of Bourne's finest export would walk away with the 'Fastest Time of the Day' accolade, but as the weather conditions deteriorated throughout the afternoon it was clear that this was not going to be a walk in the park.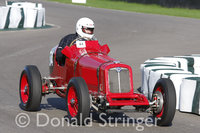 Friday 25 October 2013
Come and join the VSCC at Goodwood this weekend!
The Vintage Sports-Car Club holds its annual Autumn Sprint event at the iconic Goodwood Motor Circuit in Sussex tomorrow, Saturday 26 October. Club Members and guests are most welcome to attend – entry is free, although we do ask that you support us and purchase an event programme.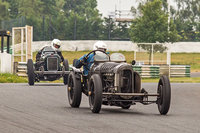 Friday 25 October 2013
GN Parker Racer, Justin Maeers Nets 2013 Club Championships
Justin Maeers's dedication and hard work to compete at all five of the Vintage Sports-Car Cub race meetings in 2013 in his infamous 6 litre 'Parker' GN has paid off as he wins both of the Club's Racing Championships.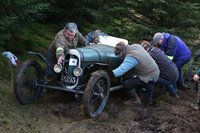 Thursday 24 October 2013
Young VSCC Members to run a hill on Lakeland Trial : Volunteers Wanted!
Younger members of the VSCC have stepped up to the challenge of running a hill on the Club's Lakeland Trial on Saturday 9 November but a good deal more are required to make the hill a success.