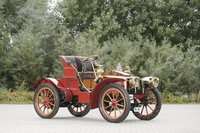 Wednesday 08 October 2014
THE 18TH CAR IN MADRID: NOBLE SPANIARD RICARDO SORIANO'S 1903 PANHARD ET LEVASSOR TO STAR IN BONHAMS ANNUAL LONDON TO BRIGHTON SALE
A 1903 Panhard et Levassor Model KB Four-Cylinder Side-Entrance Phaeton – first owned by Spanish aristocrat the Marques of Ivanrey – will star in Bonhams annual London to Brighton Sale on Friday 31 October.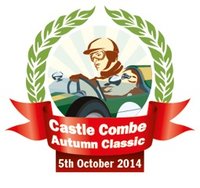 Monday 06 October 2014
Castle Combe Classic basks in Autumn Sunshine
VSCC was delighted to host a grid of Pre-war Sports-Cars at yesterdays Castle Combe Autumn Classic.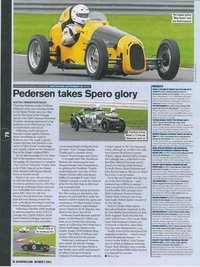 Thursday 02 October 2014
Autosport Magazine features VSCC's Snetterton Race Meeting
Following the success of VSCC's Snetterton Race Meeting, the Club is delighted to be featured in this weeks edition of Autosport Magazine.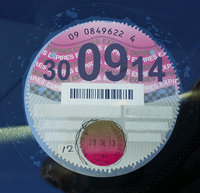 Wednesday 01 October 2014
DVLA Regulations change for Tax Discs from today
DVLA Regulations with regards to the display of Tax Discs change from today, 1 October 2014,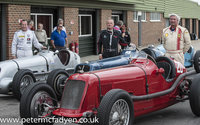 Tuesday 30 September 2014
Snetterton Results now Live!
Results from the final VSCC Race Meeting of the season at Snetterton, which took place this past weekend, the 28 September, are now available to download.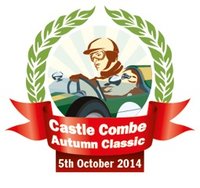 Monday 29 September 2014
Advance Member Ticket Sales for Castle Combe Autumn Classic Close Today
Today is your last chance to purchase advance member discounted tickets for the Castle Combe Autumn Classic, where the VSCC is hosting a grid featuring Pre-war Sports-Cars, this Sunday 5 October.