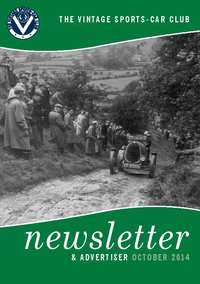 Friday 26 September 2014
October 2014 Newsletter Now Available to Download
The October edition of the Newsletter is now available for Club members to download.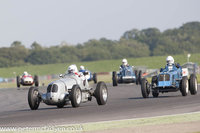 Friday 26 September 2014
Snetterton to host the VSCC 2014 Race Season Finale this weekend
The Vintage Sports-Car Club will herald the end to another stellar Race Season this Sunday 28 September with the prestigious Seaman Memorial Trophies Meeting at Snetterton.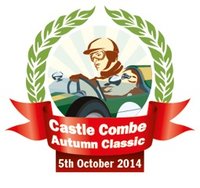 Thursday 25 September 2014
Last Call for the VSCC Pre-war Sports-Cars Race at the Autumn Classic!
Calling all VSCC Sports Car Racers! Today is your very last chance to be part of the Club's final grid of the season – the highly varied and very successful Autumn Classic, which takes place at Castle Combe in Wiltshire on Sunday 5 October.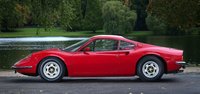 Wednesday 24 September 2014
BONHAMS CELEBRATES THE BEST OF EUROPEAN MOTORING AT ZOUTE SALE
A year on from its inaugural event, Bonhams Zoute Grand Prix sale is again set to showcase the best in European motoring marques.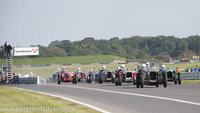 Tuesday 23 September 2014
Advanced Ticket Sales for VSCC Snetterton Close Today
Today is your last chance to purchase advance tickets for the Club's final Race Meeting of 2014, our Seaman Memorial Trophies Meeting at Snetterton in Norfolk, this Sunday 28 September.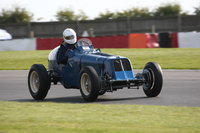 Monday 22 September 2014
Don't miss TV highlights of this year's Goodwood Revival this week
Catch highlights from this year's Goodwood Revival, the 17th annual running of the event on ITV this week.