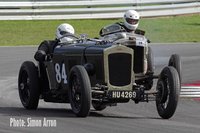 Monday 28 September 2015
'Dougal at the Double' at the Club's Snetterton Race Season Finale
The VSCC celebrated the end to a successful 2015 Race Season with a triumphant Seaman Memorial Trophies Meeting at Snetterton on Sunday 27 September, where we enjoyed another fantastic day of Pre-war and Historic motorsport; full results and photos from the day are now live.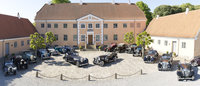 Monday 28 September 2015
BONHAMS DENMARK SALE ACHIEVES MULTIPLE AUCTION RECORDS AS FREDERIKSEN COLLECTION SOARS
Bonhams first auction in Denmark was the country's highest grossing auction ever, with 92% sold at the Frederiksen Collection Sale on Saturday 26 September.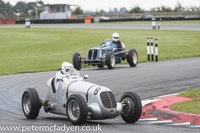 Friday 25 September 2015
2015 VSCC Race Season reaches its climax at Snetterton this Sunday
The VSCC returns to Snetterton in Norfolk for a fourth consecutive year to celebrate the end of another exciting Race Season, with our Seaman Memorial Trophies Meeting this Sunday 27 September again providing the fitting finale.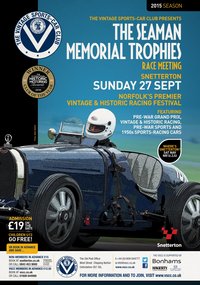 Tuesday 22 September 2015
VSCC Snetterton Race Meeting, Sunday 27 September – Advance Tickets Sales Close Today
Following on from our triumphant return to Mallory Park last month, we would like to remind you that VSCC Snetterton, our final Race Meeting of the year, is now less than two weeks away. Buy your advance tickets now to save against the 'On the Day' price!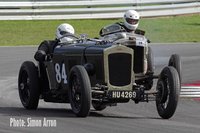 Monday 14 September 2015
VSCC Race Championships to be decided at Snetterton Season Finale
The latest standings of the Club's two Race Championships have been announced ahead of the Race Season finale at Snetterton in Norfolk on Sunday 27 September.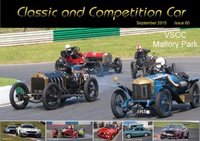 Monday 14 September 2015
Classic and Competition Car – September 2015
The September Issue of Classic and Competition Car is now available to download, which includes reports from our own Prescott Vintage Speed Hill Climb Weekend and Bob Gerard Memorial Trophy Race Meeting at Mallory Park.