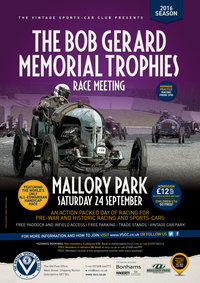 Friday 23 September 2016
Edwardian Celebrations to headline VSCC Race Season Finale at Mallory Park tomorrow
The VSCC returns to the ever-popular Mallory Park for its 2016 Race Season finale tomorrow, Saturday 24 September, incorporating the Club's illustrious Bob Gerard Memorial Trophies.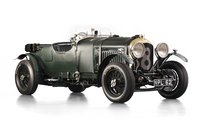 Wednesday 21 September 2016
BONHAMS ROBERT WHITE COLLECTION REALISES £3 MILLION TO BENEFIT SOUTH COAST CANCER CARE
The single-owner collection of entrepreneur and businessman, the late Robert White, went under the Bonhams hammer to achieve an outstanding £3 million. Proceeds from the Sale of this incredible collection will be used to build new cancer facilities at Poole and Dorset County hospitals, benefiting patients across the whole of the country.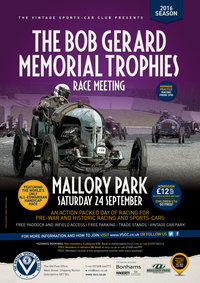 Tuesday 20 September 2016
Advance Ticket Sales for VSCC Mallory Park Close Today
Following a fantastic weekend in Pembrey last month – despite the weather's best efforts to dampen spirits – the finale to an outstanding 2016 VSCC Race Season is almost upon us, as focus now turns to our Bob Gerard Memorial Trophies Meeting at the ever-popular Mallory Park on Saturday 24 September.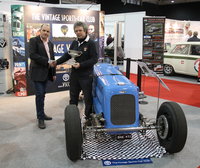 Monday 19 September 2016
VSCC Race Championships to be decided at Mallory Park Season Finale
The latest standings of the Club's two Race Championships have been announced ahead of our Race Season finale at Mallory Park in Leicestershire this weekend on Saturday 24 September.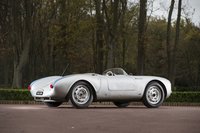 Monday 12 September 2016
WORLD RECORD ACHIEVED AS PORSCHE 550 SELLS FOR £4.6 MILLION AT BONHAMS GOODWOOD REVIVAL AUCTION
An exceptionally original, never restored yet beautifully preserved 1956 Porsche 550 Spyder was a runaway success at Bonhams Goodwood Revival Sale on Saturday 10 September, selling for £4,593,500, creating a world record for a Porsche 550 model.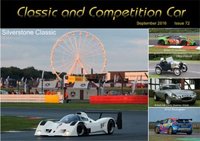 Monday 12 September 2016
Classic and Competition Car – September 2016
The September Issue of Classic & Competition Car is now available to download, including coverage of our own Vintage Prescott Speed Hill Climb weekend last month.