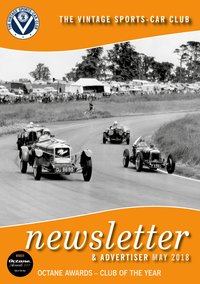 Tuesday 01 May 2018
May 2018 Newsletter Now Available to Download
The May edition of the Newsletter is now available for Club Members to download.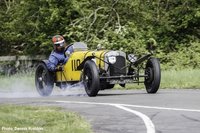 Monday 30 April 2018
Get Set to Sprint at Curborough
We're all set for a great day of Sprinting, featuring a fantastic line-up of Vintage machinery!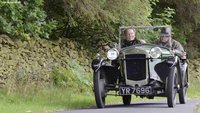 Friday 27 April 2018
The Inaugural Champagne Rally Takes Place This Weekend
The Vintage Sports-Car Club Rally Revival launched at the start of the year has been developed to welcome new and lost Rally competitors back to the discipline. The Champagne Rally, is the inaugural Event to take place under this new umbrella, this coming weekend at Wyck Hill House Hotel & Spa, Stow-on-the-Wold.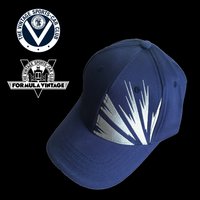 Wednesday 25 April 2018
Kids Club Colouring Competition for Formula Vintage - Round 1 - Silverstone!
Win a Winners hat from Formula Vintage - Round 1 - Silverstone by entering our Kids Club competition!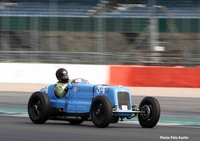 Tuesday 24 April 2018
Formula Vintage 2018 Race Season Commences at Round 1 - Silverstone
The Vintage Sports-Car Club's 2018 Formula Vintage Race Season launched in fine style last weekend at Silverstone.

Friday 13 April 2018
VSCC Raises Astounding Total for Midlands Air Ambulance Charity
After welcoming the Midlands Air Ambulance Charity as The Vintage Sports-Car Clubs nominated Official Charity in 2017, we are thrilled to continue to raise awareness and funds for the Charity's lifesaving work.