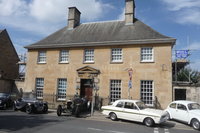 Wednesday 09 October 2013
Job Opportunity at the VSCC - Membership Secretary
Closing Date for applications at end of business this Friday 11 October

We are looking for a full time Membership Secretary to join a small and dedicated team in one of the world's leading sporting motor clubs, providing top class motor sport meetings and social events throughout the UK.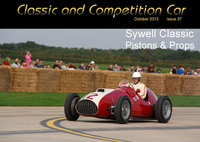 Tuesday 08 October 2013
October Issue of Classic Competition Car is now live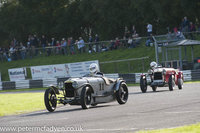 Monday 07 October 2013
Closing the Racing Season in Spectacular 'Nash Style (Results now Live)
Frazer Nash Super Sports racer, Frederic Wakeman won yesterday's Vintage Sports-Car Club race for Pre-war Sports-Cars, a one-off invited grid to the Castle Combe Autumn Classic event.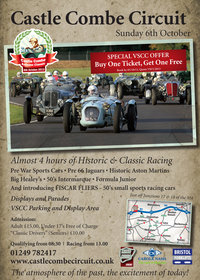 Friday 04 October 2013
VSCC Feature at the Castle Combe 'Autumn Classic' this Sunday in a Top-Flight Line Up.
Pre-war Sports-Cars from the Vintage Sports-Car Club have a headline race at this Sundays (6 October) 'Castle Combe Autumn Classic Meeting', supported by Carole Nash Insurance & Bristol Forklifts.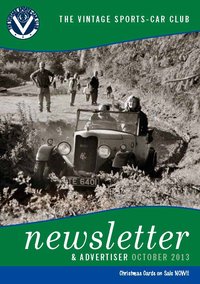 Thursday 03 October 2013
October Newsletter
The October edition of the Newsletter is now available for Club members to download
Tuesday 01 October 2013
The Seaman Memorial Trophies Race Meeting Report
The Seaman Memorial Trophies Race Meeting, the VSCC's final Circuit Racing event of the 2013 Public calendar had attracted a strong entry for the 12 race programme, building on last year's inaugural visit to the Norfolk venue which had been so successful.