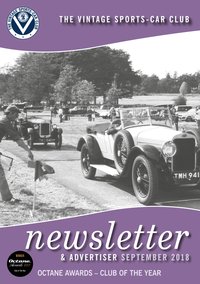 Friday 31 August 2018
September 2018 Newsletter Now Available to Download
The September edition of the Newsletter is now available for Club Members to download.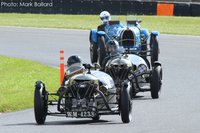 Wednesday 29 August 2018
Calling All for the Mike Stripe Team Relay Race
Formula Vintage – Round 5 – Snetterton is just around the corner with less than 2 weeks to sign up for the double-point Season Finale on 23 September!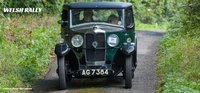 Friday 24 August 2018
Welsh Scatter Rally Now Accepting Entries
We are delighted to annouce entries are now open for the Welsh Scatter Rally, based in Presteigne on Saturday 13th October 2018.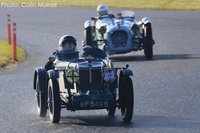 Wednesday 22 August 2018
Double Points at Snetterton this September
This September the VSCC will return to Snetterton for a weekend of vintage motorsport, featuring the penultimate Round of this year's Speed Championship in the form of the Snetterton Sprint on 22 September, as well as the season finale of the 2018 Formula Vintage Race Series on 23 September.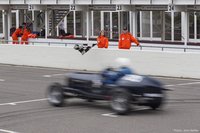 Tuesday 21 August 2018
The VSCC Descends Upon Goodwood: The Sprint at Goodwood & Summer Rally
On Saturday 18 August, the Vintage Sports-Car Club returned to the iconic Goodwood Circuit for a Sprint and Summer Rally.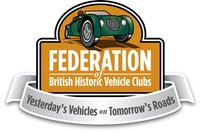 Tuesday 21 August 2018
Help the FBHVC respond to Government consultation on the introduction of increased levels of ethanol in petrol
The Department of Transport has issued a consultation document on the subject of introducing higher levels of ethanol in petrol.