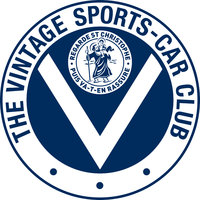 Monday 30 September 2013
VSCC Statement Regarding Fatality at Snetterton
The Vintage Sports-Car Club has confirmed that a competitor died following injuries sustained during a racing accident at Snetterton circuit in Norfolk, on Sunday 29 September 2013.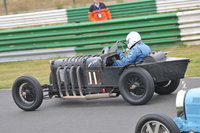 Friday 27 September 2013
Maeers Looks to net two significant VSCC racing Trophies at Snetterton
GN 'Parker' racer, Justin Maeers, goes to Snetterton leading the running in both of the Club's MSA registered championships. The Longstone Tyres Vintage Racing Trophy recognises drivers of Sports-Cars that have been driven to the circuit to race. Competitors accumulate points based on their racing successes throughout the season and are awarded tyre vouchers to spend with Longstone Tyres. Justin leads the running by 14 points, ahead of a quartet of fellow 'Nash racers.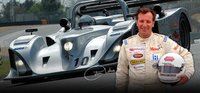 Thursday 26 September 2013
British GT and Le Mans Ace goes Vintage at VSCC Snetterton this Weekend
One of Britain's top GT racers, Calum Lockie, will be showing the Vintage Sports-Car Club members how a pro would do it, as he takes to the wheel of Sean Danaher's Maserati 6CM at Snetterton this Sunday for the VSCC's Seaman Memorial Trophies Race Meeting.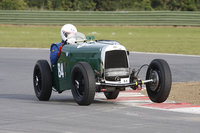 Wednesday 25 September 2013
Will it be Another Sweet Success in the 'Spero' for Mahany at Snetterton?
The name W.J Mahany dominates the roll call of Spero Trophy winners since 2005, as his beautifully presented 1938 HRG Le Mans has powered him to eight consecutive victories in this prestigious race for smaller capacity cars. One of the younger racers in the Club, Will has to juggle his passion for racing with a demanding career overseas and plans his annual leave around VSCC events proving his devotion to his sport.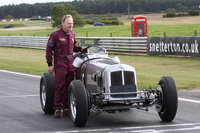 Tuesday 24 September 2013
Can David Morris and 'Humphrey' make it nineteen?
Not only is ERA R11B one of the most campaigned ERA racers, having been the last ERA to be entered in a national event (Douglas Hull ran the car in the 1959 British Hill Climb Championship) it has enjoyed being in the ownership of one dedicated family for the majority of its history. R11B, better known as 'Humphrey' has been part of the Morris family for 51 years, and during that time it has been campaigned to the full with much success.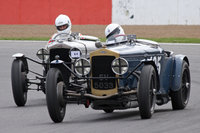 Monday 23 September 2013
Last Man Standing as Owner – Driver –Mechanic Awards Concludes this Sunday at Snetterton
A full grid of Standard and Modified Pre-war Sports-Car Racers are relishing this coming Sunday's Redgate Mug Race at the Vintage Sports-Car Club's Seaman Memorial Trophies Race Meeting at Snetterton, the final one of the programme that counts towards their aggregate Results for 2013. Only an extraordinary turn of events will deny last year's winner, Ian Standing another title thanks to more top class performances in his 1929 Riley Brooklands. He goes into Snetterton with a giant killing lead of 13 points over his nearest rival, 1929 Frazer Nash Super Sports driver, Charles Gillett.