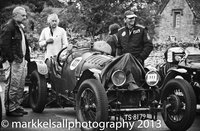 Friday 12 September 2014
VSCC Hill Climb Season Finale this weekend at Loton Park
As tradition dictates, the Club will herald the end to another stellar Hill Climb season with our ever popular Loton Park event as we look forward to welcoming over 150 Pre-war and Historic Racing and Sports-Cars to Shropshire this weekend, 13/14 September.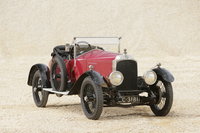 Thursday 11 September 2014
£3.4 MILLION BONHAMS BEAULIEU SALE THE PERFECT WARM UP FOR GOODWOOD
Bonhams Sale at the Beaulieu International Autojumble achieves a record £3.4 million, with several lots realising well over estimate at Bonhams most successful Beaulieu Sale to date ahead of the Goodwood Revival Sale this coming Saturday 13 September.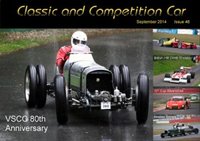 Wednesday 10 September 2014
September Classic and Competition Car
The September Issue of Classic and Competition Car is now available to download. This month's issue features reports from the 80th Anniversary of the VSCC with events at Prescott, Santa Pod and Peterborough.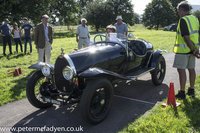 Wednesday 10 September 2014
Madresfield Driving Tests Results & Photo Gallery are now Live
Members can now download the Final Results and view photos from the Madresfield Driving Tests and Concours, which took place on Sunday 31 August, held on the mile-long drive of Madresfield Court near Malvern.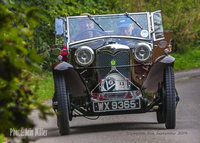 Tuesday 09 September 2014
VSCC Autumn Rally Provisional Results are now Live
Members can now download the Provisional Results from the Autumn Rally, which took place last weekend on Saturday 6 September, based at the Cromford Mill near Matlock in Derbyshire.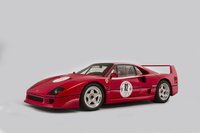 Monday 08 September 2014
MARANELLO ROSSO COLLECTION FERRARIS COMPLETE BONHAMS BIGGEST GOODWOOD REVIVAL
Completing Bonhams famed Maranello Rosso Collection series are ten Ferraris, all offered at Bonhams Goodwood Revival Sale. The Sale will feature its largest ever Bonhams auction, with 106 motor cars and 172 lots of automobilia, taking place this Saturday 13 September.