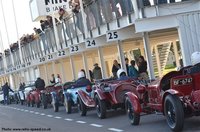 Friday 17 August 2018
Sprinting & Rallying at Goodwood this Weekend
If you are a fan of Pre-war motoring then Goodwood will be transformed into a mecca for you this Saturday 18th August. With free entry for everyone attending, you will be able to watch a spectacular sprint taking place on the famous Goodwood Motor Racing Circuit whilst marveling at the map reading skills of our Navigational Rally Teams taking place in the Summer Rally.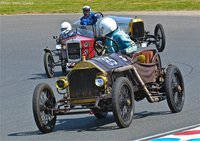 Wednesday 15 August 2018
Formula Vintage Penultimate Round at Mallory Park
Formula Vintage - Round 4 took place at the fabulously challenging Mallory Park Circuit on Saturday 11 August. Mallory Park, once again provided our Competitors with some thrilling, and nail-biting racing.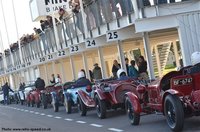 Tuesday 14 August 2018
Set to Sprint at Goodwood
After a year's hiatus from the iconic venue, the VSCC are excited to return to the Goodwood Circuit this Saturday for the Sprint at Goodwood.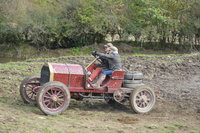 Friday 10 August 2018
Welsh Trial Entries opening Monday 13 August 2018 13.00
We are delighted to let you know that Entries for the Welsh Trial will be opening at 13.00 on Monday 13 August 2018.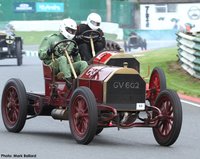 Thursday 09 August 2018
Formula Vintage Returns to Mallory Park This Weekend
Formula Vintage returns once more to the glorious Mallory Park for Round 4 on Saturday 11 August. The amphitheatre setting provides Spectators with phenomenal views of our Racers' taking on the challenging track including the Bob Gerard which to this day is one of the most challenging and famous corners in the Country.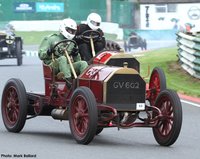 Wednesday 08 August 2018
Mallory Highlights to Enjoy This Weekend
This Saturday we will be returning to Mallory Park for the penultimate Round of this year's Formula Vintage series.