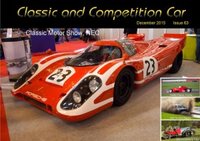 Friday 11 December 2015
Classic and Competition Car – December 2015
The December Issue of Classic & Competition Car is now available to download, including a report from our own Cotswold Trial.
Wednesday 09 December 2015
Inaugural VSCC Speed Series proves great success in 2015
The Club would like to thank all those who supported our inaugural Speed Series throughout the 2015 season, with 448 unique entrants taking part across our Hill Climbs and Sprints, who were all automatically registered for the new competition.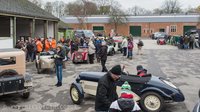 Tuesday 08 December 2015
Winter Driving Tests 2015 Provisional Results and Gallery Now Live
Members can now download Provisional Results from the final VSCC event of the year, the Winter Driving Tests, which took place this past weekend on Saturday 5 December at Bicester Heritage.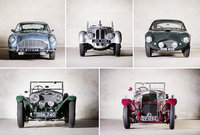 Monday 07 December 2015
RARE COLLECTIONS OF STUNNING MOTOR CARS ACHIEVE INCREDIBLE PRICES AT BONHAMS
Rare automotive Classics filled Bonhams Bond Street salerooms on Sunday 6 December, as more than 25 motorcars, including two highly prized collections, sold to achieve more than £8.8 million.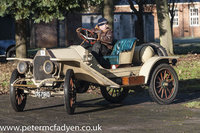 Friday 04 December 2015
VSCC Season draws to a close with the Winter Driving Tests at Bicester Heritage this weekend
Our annual Winter Driving Tests will bring the VSCC's year to a suitably festive finale tomorrow, Saturday 5 December, where we are delighted to again welcome the support of County Bicester as part of a bumper day of Club activities at the popular Bicester Heritage.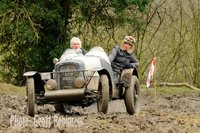 Thursday 03 December 2015
Golightly seals 2015 VSCC Trials Season Championship
Following confirmation of results from our Cotswold Trial, the traditional season closer, the standings have been finalised and we are delighted to announce the winners of the Club's prestigious Annual Trials Trophies for 2015.