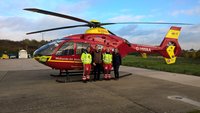 Wednesday 30 November 2016
Midlands Air Ambulance Charity named the Official Charity of the Vintage Sports-Car Club
The Vintage Sports-Car Club is delighted to announce that the Midlands Air Ambulance Charity (MAAC) will become the Club's nominated Official Charity for the next three years from 2017.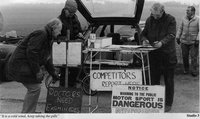 Tuesday 29 November 2016
VSCC Race & Speed Forum and MSA Medicals at the Winter Driving Tests this Saturday
A reminder to Club Members that this year's Race and Speed Forum and MSA Medicals take their traditional place alongside our Winter Driving Tests this coming weekend, on Saturday 3 December at the popular Bicester Heritage, Oxfordshire.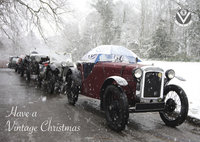 Monday 28 November 2016
VSCC CHRISTMAS CARD 2016 (AND A SPECIAL VSCC BOOK OFFER!) - LAST CHANCE!
It's that time of the year again, and we are delighted to be able to offer Club Members and Vintage Car enthusiasts another superb VSCC Christmas Card, with prices remaining unchanged from 2015.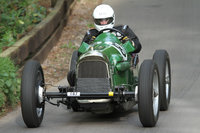 Thursday 24 November 2016
Vintage 'Cognac' Special triumphs in inaugural VSCC Speed Championship
Congratulations to Tony Lees, winner of the Club's inaugural MSA-registered Speed Championship in 2016, in his famed 1925 AC/GN 'Cognac' Special.
Wednesday 23 November 2016
Price goes clear to triumph at the VSCC Cotswold Trial
An expert display saw Simon Price score a perfect round to take the Harold Powell Plate for overall victory at the Cotswold Trial, based this past weekend at Prescott on Saturday 19 November.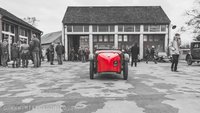 Monday 21 November 2016
Entry Deadline Extended for the VSCC Winter Driving Tests
Come and celebrate the start of the festive season by entering our annual Winter Driving Tests; we are delighted to return to Bicester Heritage for the year's traditional curtain-closer on Saturday 3 December – the entry deadline has been extended so don't miss out and submit yours now!