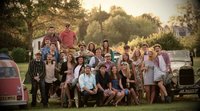 Friday 20 September 2013
VSCC Young Persons Trip to France Video
At the end of last month nearly 30 young members of the Vintage Sports-Car Club travelled to northern France with their Vintage cars for a week's holiday. Participants came from all over the country and had all met through the VSCC; camping out and taking in the French roads, towns and sights by day.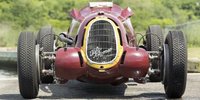 Thursday 19 September 2013
VSCC PRINCIPAL ASSOCIATE, BONHAMS SELL EX-TAZIO NUVOLARI 1935 ALFA ROMEO FOR WORLD RECORD BREAKING PRICE OF £5.9 MILLION AT GOODWOOD REVIVAL SALE
One of the most charismatic of all the great pre-war Grand Prix racing cars - the ex-Tazio Nuvolari 1935 Alfa Romeo Tipo C 8C-35 '50013' - Scuderia Ferrari Nr '65' sold for £5,937,500 at Bonhams Goodwood Revival Meeting on Saturday 14 September, creating a new world record for an Alfa Romeo sold at auction.
The previous record for this marque was £4,245,118 for a 1933 Alfa Romeo 8 cylinder Monza 2300 sold in California in 2010.

Wednesday 18 September 2013
New Initiative for Pre-war Racing Cars receives High Level Support.
A new division of racing for Pre-war Racing Cars within the Vintage Sports-Car Club has received positive support from two prestigious names in Vintage and Historic circles ahead of its inaugural race at the Seaman Memorial Trophies Race Meeting on 29 September at Snetterton.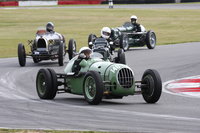 Tuesday 17 September 2013
Last Chance to enter the VSCC's final Race Meeting of 2013 at Snetterton Circuit, Norfolk – Sunday 29 September
Calling all VSCC Racers!

Today is your very last chance to be part of the Club's final Race Meeting of the season – our revered Seaman Memorial Trophies Meeting, which takes place at Snetterton on Sunday 29 September.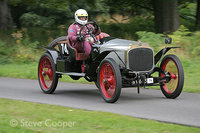 Monday 16 September 2013
Loton Park Hill Climb Results are now Live
Provisional Results from the final VSCC Hill Climb of 2013, which took place this past weekend 14/15 September at Loton Park are now available to download.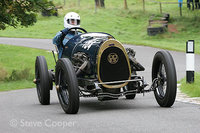 Friday 13 September 2013
Loton Park ready to host the 2013 VSCC Hill Climb Season Finale this weekend!
We look forward to welcoming a bumper entry of 180 Pre-war and Historic Racing and Sports-Cars to the idyllic Deer Park of the Loton Park Estate in Shropshire this weekend 14/15 September to compete at the Club's traditional Hill Climb Season curtain-closer. Comprising the full complement of the Club's traditional Pre-war Class structure, in addition to an Invited Class for Post-war Racing Cars, the event has attracted a truly eclectic and inspiring entry.