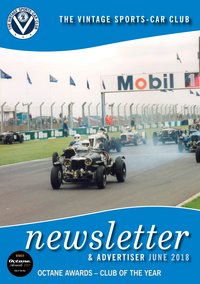 Friday 01 June 2018
June 2018 Newsletter Now Available to Download
The June edition of the Newsletter is now available for Club Members to download.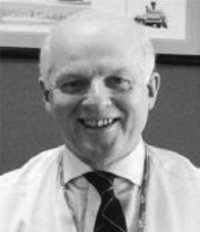 Thursday 31 May 2018
Important Notice
Members are asked to note that with immediate effect Geoff Smith is on a leave of absence as President for the next 3 to 4 months for personal reasons. In accordance with the Articles of Association Tim Kneller assumes the role of President and will be ably supported by Kevin Lee as Vice-President.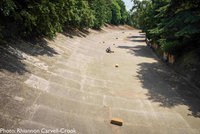 Friday 25 May 2018
Brooklands, Vintage Cars & Historic Surroundings
The Vintage Sports-Car Club will be heading to the Historic Brooklands' Museum to take part in The Brooklands' Double Twelve Motorsport Festival. This will be running from Saturday 16th June – Sunday 17th June and offers families a brilliant opportunity to take part in this thrilling weekend.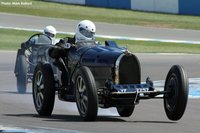 Friday 25 May 2018
Unmissable Formula Vintage Festival Set For Donington Park on 24 June
For the first time ever, The Vintage Sports-Car Club will be hosting the inaugural Formula Vintage Festival at the historic Donington Park circuit on 24 June. Get ready for a day of thrilling motorsport, featuring the eclectic mix of cars that only the VSCC can provide...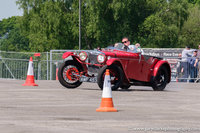 Tuesday 22 May 2018
The VSCC Oulton Park AutoSolo, Cheshire Life Concours and the Suffolk Tour
The VSCC saw a packed weekend of motorsport with a Race Meeting, AutoSolo, the Cheshire Life Concours, and and Suffolk Tour all taking place across 19 and 20 May.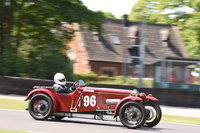 Monday 21 May 2018
Fantastic Second Round of Formula Vintage at Oulton Park
A phenomenal Formula Vintage - Round 2 - Oulton Park took place on Saturday 19 May. The sun was shining on the beautiful Circuit, the Vintage music vibes throughout the Paddock and fast speed action on track provided a fantastic day for Motorsport.