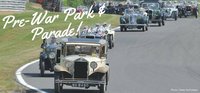 Wednesday 21 March 2018
Entries Open for Pre-War Park & Parade at Formula Vintage - Round 1 - Silverstone
Following an exciting and muddy Trials season, the VSCC will return to Silverstone for their traditional season opener on 21 and 22 April, where we will also be running an exclusive Pre-War Park and Parade over the weekend for Club Members.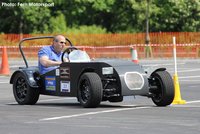 Tuesday 20 March 2018
VSCC Welcomes British and National Autotest Championship Round at Silverstone
As part of the Vintage Sports-Car Club's weekend at Silverstone in April for the season opener of Formula Vintage, the Club is delighted to host the third round of the MSA British Autotest Championship and the BTRDA National Championship on the Saturday, organised by Boundless by CSMA, North East London Group.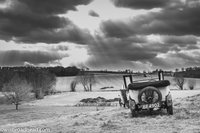 Monday 19 March 2018
Snow Hits the Herefordshire Trial Following Fantastic First Day
The weather played a major role this last weekend at the Vintage Sports-Car Club Herefordshire Trial based around the historic How Caple Court. A maximum entry of 110 Competitors and at least the same number of Marshals braved the freezing temperatures and snow showers on Saturday morning to take on the challenge of the 8 sections on Saturday on hills scattered through the beautiful Herefordshire countryside.

Sunday 18 March 2018
HEREFORDSHIRE TRIAL DAY TWO
DAY TWO OF THE HEREFORDSHIRE TRIAL IS CANCELLED.

STAY SAFE AND WARM.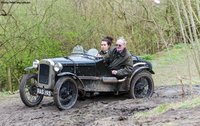 Friday 16 March 2018
This Weekend's Herefordshire Trial
A full entry of 110 Pre-war cars will compete at the Vintage Sports-Car Club's Herefordshire Trial, the latest in the Trials season, which will be run over this coming weekend, 17 / 18 March.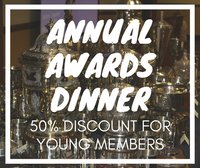 Wednesday 14 March 2018
50% Discount to Young Members
We are pleased to announce that VSCC Young Members (under 30) will receive 50% off tickets for the Annual Awards Dinner taking place at the Hilton Hotel Warwick on Friday 6 April.