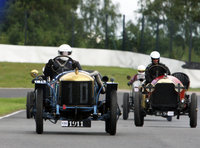 Wednesday 12 August 2015
Magnificent Edwardian Celebrations to headline VSCC Bob Gerard Memorial Trophy Meeting at Mallory Park
There is now less than two weeks before the ever-popular Mallory Park welcomes back the VSCC for our annual Bob Gerard Memorial Trophy Race Meeting on Saturday 22 August. Advance Ticket Sales Close soon so don't miss out!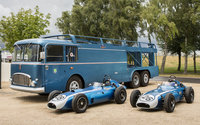 Tuesday 11 August 2015
TWO OF AMERICA'S FIRST FORMULA ONE TEAM CARS, THE SCARABS, OFFERED AT BONHAMS REVIVAL SALE
The Reventlow Automobiles Inc.'s (RAI) Scarab Grand Prix Single-Seaters were the very first, home-grown, All-American team of Formula 1 Racing Cars. Bonhams is to offer two of these Formula 1 classics, along with their much-admired Fiat-Bartoletti transporter, at their upcoming Goodwood Revival Sale, on Saturday 12 September.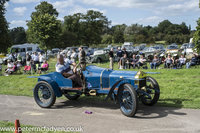 Friday 07 August 2015
Entries closing soon for the legendary VSCC Madresfield Driving Tests
Entries close this coming Monday for our celebrated Madresfield Driving Tests, taking place on Sunday 23 August so if you have yet to submit your entry, do not delay!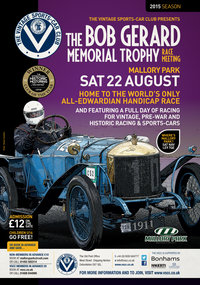 Thursday 06 August 2015
Entries Closing Soon for VSCC Mallory Park Race Meeting - DEADLINE EXTENDED
Mallory Park welcomes back the VSCC next month for our Bob Gerard Memorial Trophy Race Meeting on Saturday 22 August. Entries close soon but with availability still across some of the day's grids, there is still time to submit your entries and join us for this much-loved event!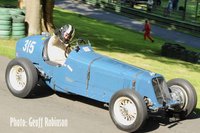 Tuesday 04 August 2015
Stunning ERA performance highlights Record-Breaking VSCC Prescott Vintage Speed Hill Climb Weekend
The sun shone brightly on the Vintage Sports-Car Club's three-day Prescott Hill Climb as a new outright Pre-war Hill Record for James Baxter in ERA R4A highlighted an exceptional weekend of Vintage motorsport in Gloucestershire.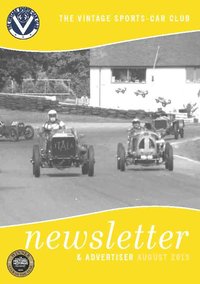 Monday 03 August 2015
August 2015 Newsletter Now Available to Download
The August edition of the Newsletter is now available for Club Members to download.