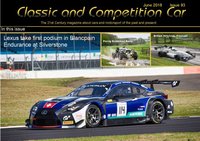 Thursday 14 June 2018
Classic and Competition Car Issue - June 2018
The June issue of Classic and Competition Car magazine is now available to read online or download free at
www.classicandcompetitioncar.com
With lots in the issue, including the VSCC Curborough Speed Trials, Blancpain from Silverstone, Donington Historic Festival, British GT from Rockingham, and the Flying Scotsman Rally.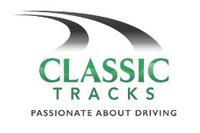 Wednesday 13 June 2018
Classic Tracks Offer VSCC Members a 15% Discount
Classic Tracks are offering a fantastic 15% discount for VSCC Members. To redeem this great offer, visit their website
www.classic-tracks.com
and enter the discount code, which can be found in the Club Newsletter, at the checkout.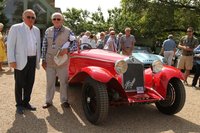 Monday 11 June 2018
The VSCC Daylesford Concours D'Elegnace
The Vintage Sports-Car Club 2018 Daylesford Summer Festival's Concours D'Elegance which took place on Saturday 9 June was a delight.
The sun made a glorious appearance which highlighted the brilliance of all of your Vintage cars on show. The lunch provided by Daylesford was delicious and the gifts very spoiling.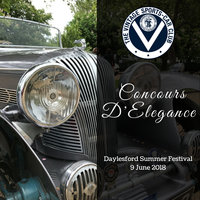 Friday 08 June 2018
The VSCC Daylesford Summer Festival Concours D'Elegnace
We are very excited to be heading back to Daylesford Summer Festival for the second year of our Councours D'Elegance on Saturday 9 June. With over 30 Entrants and 21 different marque of beautiful cars, including Rolls-Royce's, Lagonda's, Riley's, Alfa Romeo's, MG's as well as a Wolseley Hornet, Lea-Francis and AC.

The forcast is great, so come along and see these beautiful cars dazzle in the sunshine, meet new and old friends within the Club while enjoying the Summer Festival.

Vote for the 'car you would most like to take home' and see Lord Bamford award the Daylesford Concours D'Elegance Trophy and large bottle of Leoube Sparking wine to the lucky winner at 3 pm infront of the Farm Shop.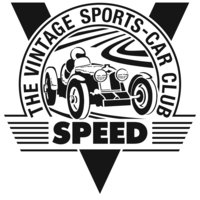 Tuesday 05 June 2018
Speed Championship 2018 Update
Shelsley Walsh Statement: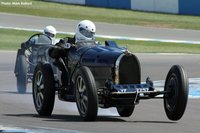 Friday 01 June 2018
Exciting Additions to Inaugural Formula Vintage Festival
With just 24 days to go before the first Formula Vintage Festival at Donington Park, we are pleased to announce two exciting additions to the celebrations.