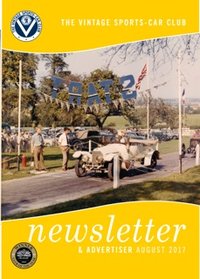 Tuesday 01 August 2017
August 2017 Newsletter Now Available to Download
The August edition of the Newsletter is now available for Club Members to download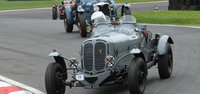 Thursday 27 July 2017
The Third Round of Formula Vintage was held at Cadwell Park
The third round of Formula Vintage was held at the wonderfully picturesque circuit of Cadwell Park in Lincolnshire on Sunday 23 July. A spell binding Vintage Festival featuring 12 action packed races for Pre-war and Historic Cars alongside impressive off-track Vintage Car Parks, 1927 Frazer Nash display and Ferrari Parade.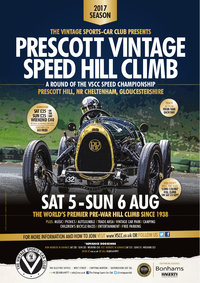 Tuesday 25 July 2017
VSCC Prescott Vintage Speed Hill Climb - Advance Spectator Ticket Sales Close Soon!
Only one week left to buy your Advance Spectator Tickets for the undoubted 'jewel in the crown' of the Vintage motorsport year – the Club's historic Prescott Vintage Speed Hill Climb, first held in 1938, taking place on 5/6 August.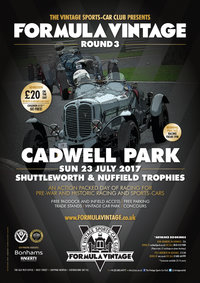 Friday 21 July 2017
Cadwell Park next for the VSCC Formula Vintage Race Season
After two fantastic rounds at Silverstone and Oulton Park, the Vintage Sports-Car Club's Formula Vintage season moves onto the wonderful Cadwell Park for Round 3 this Sunday 23 July.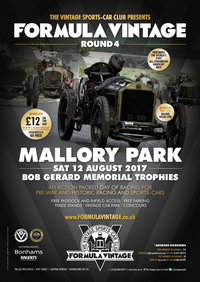 Tuesday 18 July 2017
Entries Closing Soon for Formula Vintage at Mallory Park
As we gear up for Cadwell Park this coming weekend, don't forget entries are closing soon for the next round of Formula Vintage at the fantastic Mallory Park with Round 4 on Saturday 12 August.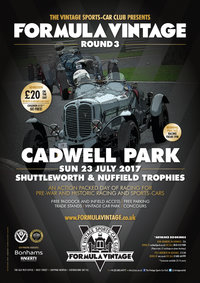 Monday 17 July 2017
Last Chance to buy Advance Spectator Tickets for Formula Vintage at Cadwell Park
A reminder that time is running out to claim your discounted Advance Tickets for the Club's Formula Vintage Race Meeting at Cadwell Park on Sunday 23 July for you and your guests.