EVENT INFORMATION
Bob Gerard Memorial Trophy Race Meeting
Mallory Park, Nr Hinckley, Leicestershire, LE9 7QE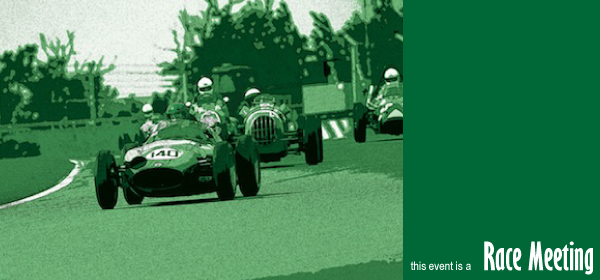 We are delighted to once again be returning to Mallory Park in 2016 for our hallowed Bob Gerard Memorial Trophy Meeting. The Leicestershire venue is a firm favourite within the VSCC Race calendar, down to its grass roots feeling and superb corners that encourage top quality racing, with some exciting additions to the Club's traditional programme of races, with our celebrated Edwardian Race sure to be the highlight of the day.
The unique event – the only one of its kind in the world – regularly attracts a capacity grid of international Pre-1918 machinery, with almost all taking part over 100 years old. In addition to the track action, Club Principal Associates, Bonhams, will also be supporting the day with an impressive
period
display in the Paddock, with all the competing cars on show alongside other fine examples from this pioneering era of motor racing.
The provisional programme includes (subject to change):
Race Title
Duration
Set 1

Race for Vintage Racing Cars

15 minutes

Set 2
The Bob Gerard Memorial Trophy Race
for Front-Engined Pre-1961 Racing Cars

15 minutes

Set 3
The Mallory Mug Race
for Standard & Modified Pre-war Sports-Cars

12 minutes

Set 4
The Mallory Park Trophy Race
for Special Pre-war Sports-Cars

12 minutes

Set 5

All-Comers Short Scratch for Pre-war Cars

10 minutes

Set 6
x2 All-Comers Short Handicap for Pre-war Cars
Including The Burghley Trophy Race for Austin 7s

6 Laps

Additional and Invited Grids
The Dick Baddiley & Edwardian Racing Trophies Handicap Race for Edwardian Cars

6 Laps

Novice Short Scratch Race for Pre-war Cars

10 minutes

The John Taylor Memorial Trophy Race for Formula Junior Racing Cars

15 minutes

The Morgan Challenge

15 minutes
Images for Bob Gerard Memorial Trophy Race Meeting