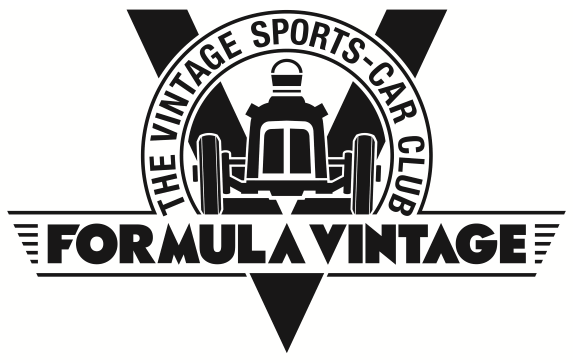 The Pomeroy Memorial Trophy
Silverstone Circuit, Towcester, Northants NN12 8TN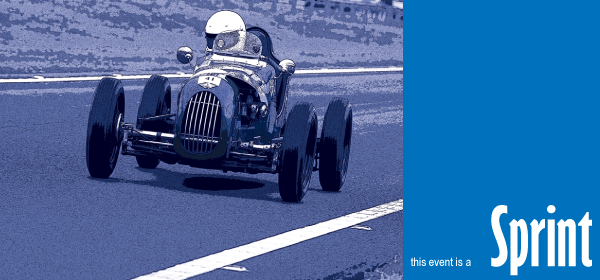 There is perhaps no other event that captures the imagination and ethos of the VSCC than the legendary 'Pomeroy Trophy', a unique event in which the speed, agility and braking ability of Pre-war and Post-war machines are pitted against each other.

The concept was first mooted by John Rowley in 1947, but because of petrol rationing it did not actually take place until 22 March 1952. It was won by Peter Binns in a Vauxhall 30/98. Although not Laurence Pomeroy's idea, it was his formula to calculate the efficiency of GP car engines that was used as the basis for the calculations and he presented the Trophy. An interesting aside is that until the event could take place, the Trophy was awarded for 'Outstanding Service to the Club' and was first won by Cecil 'Sam' Clutton in 1948.

The 'Pom', as it is affectionately known in VSCC circles, is a truly unique event within the motorsport world. Over the course of the day, Competitors will take part in handling, acceleration and braking tests, followed by a High Speed Regularity Time Trial, not forgetting a test to make sure their car can carry two 'standard' VSCC size suitcases!

In addition to the circuit based tests, all cars are required to be road legal (although there is no planned Filter Point for Competitors to pass through en route to the circuit this year) and can be either driven or trailered to the event, with those Competitors choosing to use a trailer receiving a penalty to maintain and encourage the long-standing traditions of the 'Pom'. The car which wins the 'Pom' is always a true all-rounder driven by a great driver, so why not join us and see how you and your favourite car fair?

NEW FOR 2017! In a bid to further boost the great reputation of this most famous event, this year we look to open the event up to more Club Members, with the opportunity for cars of all capacities and eras to compete with no c.c. restriction. We are also delighted to announce that the event will take place on the Grand Prix Circuit.

Facilities info: Refreshments • Toilets • Parking • Good Disabled Facilities
Spectator info: No Dogs • Public Event

This event is opent to the public and is free of charge entry.
Entry Fee:
Pre-war £115 Post-war £165
Opening Date for Entries:
NOW
Closing Date for Entries:
6 February
The event comprises one class and is open to road equipped cars of any age, including tax, MOT (if required for age of car), road legal tyres, exhaust, lights etc, for Post-war cars and
for Pre-war cars.
Although not strictly a Race, all Competitors must hold a 2017 MSA Race Licence (minimum National B) or FIA ASN equivalent as the afternoon's regularity sessions are run under race conditions and all entrants must be members of the VSCC.
Minimum Competitor AGE – 16 years old, with MSA Race/Speed Licence (RTA Licence holder required for Filter Point driving if used)
Facilities info:
Refreshments • Toilets • Parking • Good Disabled Facilities
Competitor info:
Edwardian • Vintage • Post-vintage • Historic• Modern • MSA Race National B • Fire Extinguisher • Favourite
Entries will be accepted on a
First Come First Served Basis
for the first 90% of entries received. The VSCC Selection Criteria for the remaining 10% will then be applied, which can been seen here:
http://www.vscc.co.uk/page/questions?groupID=6
Follow signs off the A43 south of Towcester

Northamptonshire Tourist Information,
Northampton Museum & Art Gallery,
Guildhall Road,
Northampton,
Northamptonshire,
NN1 1DP
Tel:
01604 838800 / 01604 838801
email:
tic@northampton.gov.uk
Please volunteer to the Competition Department
Tel:
01608 644777 Ext 4 or
email:
comps@vscc.co.uk