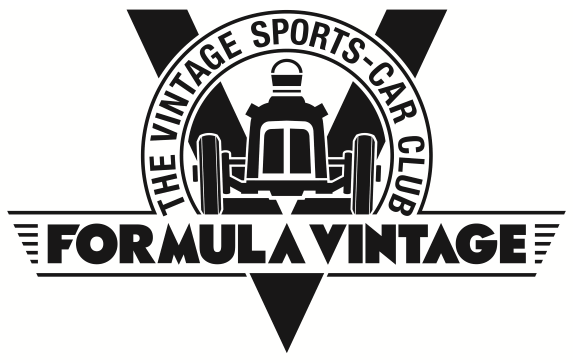 Formula Vintage - Round 2 - Oulton Park
Little Budworth, Tarporley CW6 9BW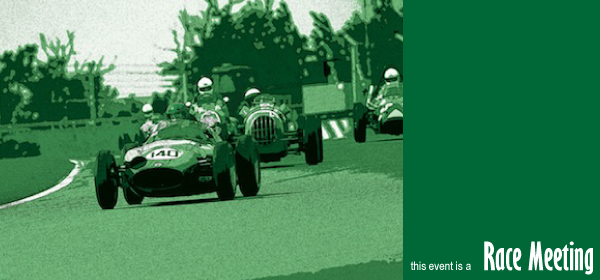 Oulton Park Circuit is one of the most picturesque and technically challenging motor racing circuits In the UK, so we are once again delighted to be visiting this undulating and exciting venue. 2017 will see the Club once again run on the full International configuration of the circuit, with laps reaching 2.69 miles. Races for all Pre-war cars will feature, alongside invited guest grids such as Historic Ferraris, F3 500s, FisCar and The Morgan Challenge.
The provisional programme includes (Subject to change):

Saturday 10 June
Trophy and Race Details
Scheduled Start Time
Length
Race 0
Scratch Race for Pre-war Cars
11:48hrs
20 mins
Lunch Break
Race 1
Oulton Park Trophy
for Special Pre-war Sports Cars (VSCC Set 4)
12:48hrs
15 mins
Race 2
Pirelli Ferrari Formula Classic Series (1)
13:15hrs
20 mins
Race 3
Bill Philips Trophy
for Standard & Modified Pre-war Sports Cars (VSCC Set 3)
13:47hrs
15 mins
Race 4
AR Motorsport Morgan Challenge
14:14hrs
20 mins
Race 5
Boulogne Trophy
for Vintage Racing Cars (VSCC Set 1)
14:46hrs
15 mins
There is no Race 6
Race 7
Hawthorn Memorial & Spanish Trophies
for Pre-1961 Racing Cars (VSCC Set 2)
15:13hrs
15 mins
Race 8
Pirelli Ferrari Formula Classic Series (2)
15:40hrs
20 mins
Race 9
Short Handicap for Pre-war Cars (VSCC Set 6)
16:12hrs
4 laps
Race 10
F3 500s
16:39hrs
15 mins
Race 11
Short Scratch for Pre-war Cars (VSCC Set 5)
17:06hrs
12 mins
Aside from the exciting action on track, 'Formula Vintage' will again offer the Spectator all that is great about attending a VSCC Race Meeting, with free access to the Paddock, where you can get up-close to the cars and drivers.
The day will also feature an AutoSolo in the Paddock area during the morning, onsite catering facilities, Car Club displays, Trade Village and much more 'Vintage' entertainment for the whole family (see below for more details).
Advance ticket sales
for this event have now closed but tickets will be available to buy on the day priced at £25.00 per person. Children under 13 go free.
GRANDSTANDS
Old Hall, Lodge and Knickerbrook Grandstands will be available on the day (additional fee may apply).
VSCC MEMBERS' LOUNGE & FREE PROGRAMME
Club Members will be able to enjoy exclusive access to a
Members' Lounge
on the day, with a cash tea/coffee and snack facility (upon production of your 2017 VSCC Membership Card).
Club Members can also claim a free Programme upon production of their 2017 VSCC Membership Card at the Club Display in the Paddock (£5 value).
PARKING
Parking onsite is free for all.
CHESHIRE LIFE CONCOURS & OULTON PARK AUTOSOLO
In addition to the track action, Club Members are also invited to take part in the prestigious Cheshire Life Concours and AutoSolo in their Pre-war cars on the day (
CLICK HERE
for more information).
VSCC 'TARGA OULTONIAN' SUMMER RALLY
Those Club Members attending in their Pre-war Cars may also like to end their day at Oulton by taking part in the Club's special day/night Navigation Rally (CLICK HERE for more information).
FOOD & OFF-TRACK ENTERTAINMENT
Chequers Restaurant and Bar will be open throughout the day offering the usual fare of hot/cold food & drinks.
The circuit have also arranged plenty of additional Vintage-themed family entertainment to further enhance the nostalgic festival atmosphere of this year's event, including:
Display Spitfire
A beautiful Spitfire replica will be at the heart of the military display; for a small charitable donation you will be invited to sit inside the Spitfire.
Period Live Music
The day will pay great homage to the past with its fantastic assortment of period live music. Playing the bandstand this year, Max Debon & the Debonaires, a rich sounding 8 piece band creating an authentic musical performance emulating period ensembles.
The Backstep Boogie Club
The Backstep Boogie Club will bring some fantastic dancing performances and may even teach you a thing or two about dancing.
Vintage and Classic Car Displays
Oulton Park's beautiful infield will be filled with over 100 Vintage & Classic cars to compliment the traditional racing out on the circuit.
Adventure Playground
Oulton Park's adventure playground features a motorsport theme and has equipment for children of all ages from toddler to 14. There are climbing frames, swings and more which will keep children busy and entertained throughout the day!
Visit
www.oultonpark.co.uk/calendar/2017/june/vintage-festival.aspx
for more details about these attractions and be sure to keep checking for any new additions!
FOLLOW THE ACTION WITH OUR LIVE TIMING
We are delighted to announce that VSCC will again provide Live Results for our 2017 Formula Vintage season. Competitors, Spectators, friends and family are invited to visit the below website, where live results for each Practice and Race will be published live by our time keepers. This website is accessible from PCs, Tablets and Mobiles.
http://www.theresultslive.co.uk/vintage-sports-car-club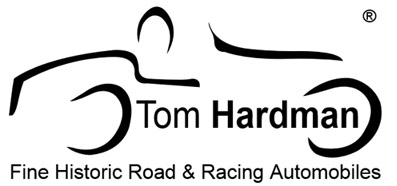 This fantastic service is kindly sponsored by Tom Hardman Ltd, who we would like to thank for his support.
Situated next to Little Budworth the venue is best accessed from either the A54 or the A49. From the north take Junction 19 off the M6 and follow the A556 through Northwich towards Chester; from the south, leave the M6 at Junction 18 and follow the A54.