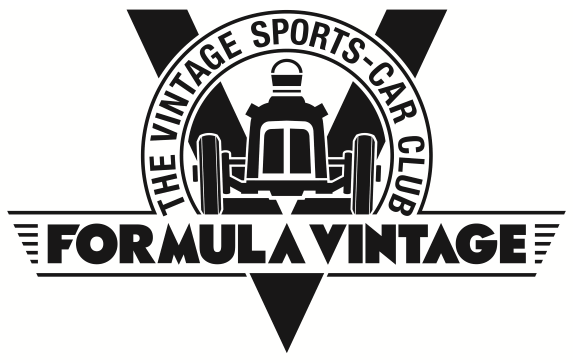 Formula Vintage - Round 3 - Cadwell Park
Louth, Lincolnshire LN11 9SE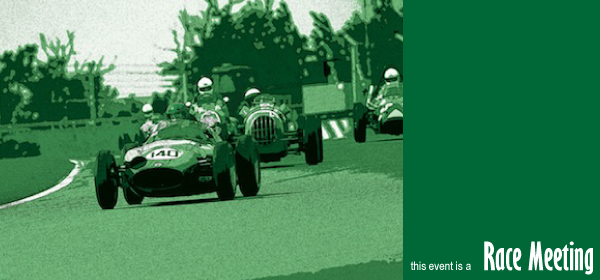 Lincolnshire's very own 'Nurburgring' will again play host to the Club's celebrated Shuttleworth and Nuffield Trophies Race Meeting, boasting the full eclectic mix of Pre-war and Post-war racing machinery. The stakes are high, the circuit is undulating and the racing is sure to be breath-taking.
Provisional Timetable (Subject to change):
Sunday 23 July
0900hrs – 1145hrs Official Practice
1145hrs – 1230hrs Lunch Break (Including Frazer Nash Parade)
1230hrs onwards
| | | |
| --- | --- | --- |
| Race 1 | The Geoghegan Trophy Race for Standard & Modified Pre-war Sports-Cars (VSCC Set 3) | 15 Minutes |
| Race 2 | The Shuttleworth, Nuffield & Len Thompson Memorial Trophies Race for Pre-1961 Racing Cars (VSCC Set 2) | 15 Minutes |
| Race 3 | 500 Owners Association Race for F3 (500) Racing Cars | 15 Minutes |
| Race 4 | All-Comers Short Handicap Race for Pre-war Cars (VSCC Set 6) | 4 Laps |
| Race 5 | The AR Motorsport Morgan Challenge Series | 20 Minutes |
| Race 6 | All-Comers Short Scratch Race for Pre-war Cars (VSCC Set 5) | 12 Minutes |
| Race 7 | The John Holland Trophy Race for Vintage Racing Cars (VSCC Set 1) | 15 Minutes |
| Race 8 | All-Comers Handicap Race for Pre-war Cars (VSCC Set 6) | 6 Laps |
| Race 9 | The Triple-M MG Register vs Austin 7 Challenge | 15 Minutes |
| Race 10 | Race for Frazer Nash / GN Cars | 15 Minutes |
| Race 11 | The Spero & Voiturette Trophies Race for Vintage & PVT Cars up to 1100cc | 15 Minutes |
| Race 12 | The Melville Trophy Race for Special Pre-war Sports-Cars (VSCC Set 4) | 15 Minutes |
1830hrs Racing Ends
Advance Ticket sales for this event have now closed. Tickets will be availabe to buy on the day priced at £20.00 each (Children under 13 go free)
Aside from the exciting action on track, 'Formula Vintage' will again offer the Spectator all that is great about attending a VSCC Race Meeting, with free access to the Paddock, where you can get up-close to the cars and drivers.
The day will also feature onsite catering facilities, Trade Stands and much more 'Vintage' entertainment for the whole family (see below for more details).
TIMETABLE (approx)
Practice begins at 9.00am with Racing commencing after the Lunch Break at 12.30pm.


GRANDSTANDS
The circuit's famous 'Mountain Grandstand' will be open throughout offering the best views of the exciting 'Mountain' section, as well as the Grandstand overlooking the Start/Finish straight, accessible via the pedestrian footbridge.

VSCC MEMBERS' FREE PROGRAMME
Club Members can claim a free Programme upon production of their 2017 VSCC Membership Card at the Club Display in the Paddock (£5 value).


PARKING & PRE-WAR CONCOURS
Parking onsite is free for all. Those attending in their Pre-war cars will be directed to the dedicated Pre-war Car Park, with every car entered into a free 'Concours' competition.


FOOD & OFF-TRACK ENTERTAINMENT
The Clubhouse will be open throughout the day offering the usual fare of hot/cold food & drinks.

The circuit have also arranged plenty of additional Vintage-themed family entertainment to further enhance the nostalgic festival atmosphere of this year's event, including (to be confirmed):
Period Live Music
Enjoy a trio of 1930s/40s style bands providing live musical entertainment throughout the day from the Vintage 'Airstream' stage from the comfort of the deck chairs provided, including:
Swing Gitan - a 1930s style Jazz quartet (http://swing-gitan.uk/home) - Set begins at 10.30am

The Washboard Resonators - "Guitar, banjo and washboard play footstomping blues, ragtime, swing and folk like it was on the street corners of America in the 1920s, 30s & 40s" (http://www.thewashboardresonators.com/) - Set begins at 12.45pm

The Memphis Belles - a wonderful 3 piece 1940's & 50's vocal harmony group. The Memphis Belles are an inspiration to watch and listen to with the amazingly authentic costumes, original dance routines and a few extra surprises thrown in! - Set begins at 3.00pm
Vintage & Classic Car Displays
Cadwell Park will be filled with Vintage and Classic cars, not just on the track but off it too, with vehicles located throughout the Paddock Display areas. Don't miss the line-up of very special 1927 Frazer Nash cars celebrating their 90th Anniversary year, who will also undertake a Parade of the circuit during the Lunch Break whilst we will also welcome a stunning line-up of visitors from the Ferrari Owners' Club. As tradition, there will be a dedicated Pre-war Spectator Car Park located in the area behind the 'Mountain' where each car will be entered into an impromptu Concours competition.

Children's Face-Painting & Adventure Playground


Cadwell Park's adventure playground features a motorsport theme and has equipment for children of all ages from toddler to 14. There are climbing frames, swings and more which will keep children busy and entertained throughout the day adjacent to the Clubhouse, where there will also be free face-painting available for our younger attendees from 10.00am-4.00pm too.

Visit www.cadwellpark.co.uk/calendar/2017/july/vintage-festival.aspx for more details about these attractions and be sure to keep checking for any new additions!


FOLLOW THE ACTION WITH OUR LIVE TIMING
We are delighted to announce that VSCC will again provide Live Results for our 2017 Formula Vintage season. Competitors, Spectators, friends and family are invited to visit the below website, where live results for each Practice and Race will be published live by our time keepers. This website is accessible from PCs, Tablets and Mobiles.

http://www.theresultslive.co.uk/vintage-sports-car-club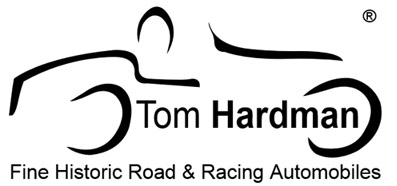 This fantastic service is kindly sponsored by Tom Hardman Ltd, who we would like to thank for his support.

Situated on the A153, 10 miles north of Horncastle and 5 miles south of Louth. If you are approaching from the south, the A153 can be accessed from the A1. Coming from the north or west, us the A1, M1 or M62, then take the M180 to Brigg, then the A1084 to Caistor.
Louth Community Access Point (CAP) and Tourist Information Centre (TIC), Canon Street, Louth, Lincolnshire, LN11 9NW, tel 01507 601111 or email
louthinfo@e-lindsey.gov.uk