EVENT INFORMATION
The Measham Rally
Bruntingthorpe Proving Grounds, Lutterworth, Leicestershire LE17 5QS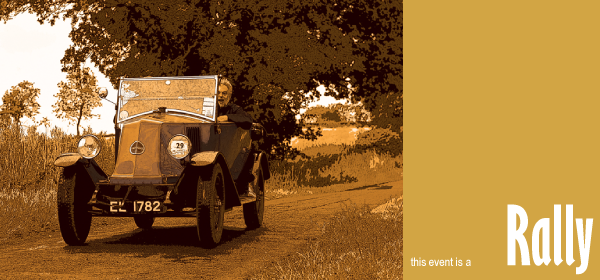 VSCC Measham Night Rally 2019
"A Good Night Out"
Will be Open to Vintage and Historic Cars (Pre-1962)
First run in 1950, the Measham is one of the most important events in the VSCC calendar and the ultimate Pre-war motoring challenge. Always organised by enthusiasts for enthusiasts, a finish, let alone an award, on any Measham is a major accomplishment of which any motorsport Competitor can be proud.
This event will be accessible to all but will continue to offer those challenges that the Measham is famous for.
In 2019 the Measham will be running Classes for pre 1962 Historic Cars (
CLICK HERE
for Regulations and entry form )as we continue to welcome the Historic Rallying community to the world of VSCC Rallying.
The Start, Halfway and Finish will be at; Bruntingthorpe Aerodrome, an excellent venue, easy to get to from any part of the country. We will offer ample trailer parking, undercover scrutineering, fettling facilities and plenty of plotting room. Drinks and hot food will be available on site. There are some great village pubs with rooms and many lovely B and Bs in the area.
The route will be approximately 160 miles, Navigation will be by map references and directions of approach/departure for one section of the event. On the other section, competitors will be supplied with a 'London' map
CLICK HERE
for an example of a London Map,which will denote points that may or may not need to be visited together with a list of approach and departures to these points, the emphasis being on accurate timekeeping.
For the Entry List
CLICK HERE