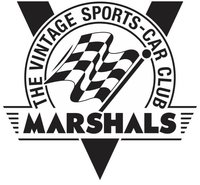 Friday 23 November 2018
Voting is Open for Volunteer of the Year
The VSCC Volunteer of the Year Award is voted for by all Marshals who have supported VSCC events during the 2018 season.
The award is for the volunteer who throughout the year has best epitomised the spirit and virtues of VSCC Competition and as such is worthy of special recognition by their contemporaries. The award can only be won once.
Marshals who have supported the VSCC in 2018 are invited to vote for a fellow Marshal who they believe is most deserving of the award. Each Marshal will only be invited to vote once. Those Volunteers who are eligible to vote have been emailed directly
The closing date for nominations is 14th December 2018. Nominations received after this date will not count.
The presentation will be made at the Marshals Dinner on 12th January 2019.