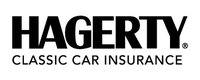 Monday 20 April 2015
VSCC announce new association with Hagerty Classic Car Insurance
The Vintage Sports-Car Club welcomes Hagerty Classic Car Insurance as the Club's newest Principal Associate.
Hagerty is the UK's only specialist Classic Car and Bike Insurance Company with considerable experience and working knowledge of the Historic motoring industry.

Angus Forsyth, Managing Director of Hagerty International and long-standing Member of the VSCC, said, "I am delighted that the VSCC has chosen us as a partner. The Club has a fantastic heritage and we have a shared passion and vision for the continued use and preservation of Classic cars. I hope that we can provide a high quality service for Members of the Club and contribute to its already legendary reputation.

"As a VSCC Member, I know just how much work the Club does to promote the Classic car industry around the world, having been honoured enough to take part in its celebrated Winter Driving Tests in my very own 1930 Austin Ulster. This is the type of event we are passionate about supporting, which we hope to do in our capacity as a Principal Associate."

Club Secretary, Dave Salmon said, "We are delighted to welcome Hagerty as the Club's new Principal Associate and we are confident that this partnership with such a specialist insurer will offer significant benefits to Members who wish to avail themselves of the products and services that Hagerty has to offer.

"The Club is keen to continue to develop opportunities for younger drivers and this is at the heart of our new agreement with Hagerty, who share our passion for Vintage cars and the wide array of activities, which many of our Club Members participate in throughout the year. We are looking forward to a partnership with Hagerty which will go from strength to strength and meet the requirements of our Members both young and old."

Hagerty replace Routen Chaplin as the Club's Principal Insurance Associate as our three year agreement comes to an end.

Kim Eaton of Routen Chaplin adds, "We would like to take this opportunity to thank all the volunteers, the staff at TOPO and directors (past and present) of the VSCC for the opportunity to work with them and for their help and support over the last few years. To the clients who have placed business with Routen Chaplin we thank you for doing so and hope you will continue to do so for many years to come.
"Routen Chaplin will continue the VSCC scheme for Members and welcomes new enquiries and clients in the future. The rates, terms and cover remain unchanged and we will continue to provide the high level of individual customer service and the bespoke underwriting approach which we know our customers value."

We would like to convey our thanks to Kim Eaton and his team for their great support during this period and we look forward to continuing to work with Routen Chaplin across alternative projects.