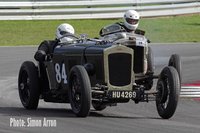 Monday 14 September 2015
VSCC Race Championships to be decided at Snetterton Season Finale
The latest standings of the Club's two Race Championships have been announced ahead of the Race Season finale at Snetterton in Norfolk on Sunday 27 September.
Following four fantastic rounds so far this year at Silverstone, Cadwell Park, Oulton Park and Mallory Park last month, focus now falls on Snetterton, the last chance for our Competitors to accrue points towards the two prestigious awards.
To those in the running, be sure to submit your entries now! Please note that the Entry Deadline has been extended – entries will be accepted until Wednesday, but must be received by Midday ahead of the afternoon's Handicappers' Meeting (entries may be accepted after this subject to availability but may be subject to a late entry fee).
With places still available across the full array of races for Vintage, Post-Vintage and Historic Racing and Sports-Cars on offer, we would be delighted to accommodate entries for the end of season celebrations (
CLICK HERE
for more information on the day's programme).
The Motor Sport Brooklands Memorial Trophy

The Motor Sport Brooklands Memorial Trophy was first presented in 1950 having been procured by the Motor Sport Brooklands Memorial Fund to be awarded for the "best aggregate performance in the BARC Goodwood Members' Meetings" to be contested "annually by amateur drivers in Brooklands-style races". The first winner of the Trophy was J C C Mayers with a Lester-MG. Subsequent winners in the early years included Mike Hawthorn, George Abecassis, Innes Ireland and Mike Taylor.
With the imposition of a three-litre limit and ultimate demise of the Goodwood Circuit, the trophy passed to the Vintage Sports-Car Club in 1966. The VSCC limited eligibility to Vintage and PVT cars in order to maintain the original intentions of commemorating Brooklands type racing.
All cars entered must have a valid VSCC Eligibility document for car. There is no need to register; cars entered into VSCC races will automatically be included in the running for the trophy.
www.motorsportmagazine.com
THE MOTOR SPORT BROOKLANDS MEMORIAL TROPHY
Presented to the highest aggregate scorer of the VSCC season competing in a Pre-war car, based on a scoring scale of 18, 13 and 8 points for the first three places.
Position
Name
Points
1
Julian Grimwade
80
2
Charles Gillett
62
3
Andrew Mitchell
62
4
Nick Topliss
57
5=
Jonathan Cobb
54
5=
William Mahany
54
7
Richard Iliffe
52
8
Justin Maeers
44
9
David Pryke
39
10
Mark Brett
37
11=
Bill Cleyndert
36
11=
Mark Gillies
36
11=
Tom Walker
36
14
Duncan Ricketts
31
15=
Andrew Kellock
29
15=
Tony Lees
29
17=
Paddins Dowling
26
17=
Anthony Fenwick-Wilson
26
17=
Simon Kelleway
26
17=
Durward Lawson
26
(Best 2 races per meeting to count. Ties settled by count-back of best placings)
The Longstone Vintage Trophy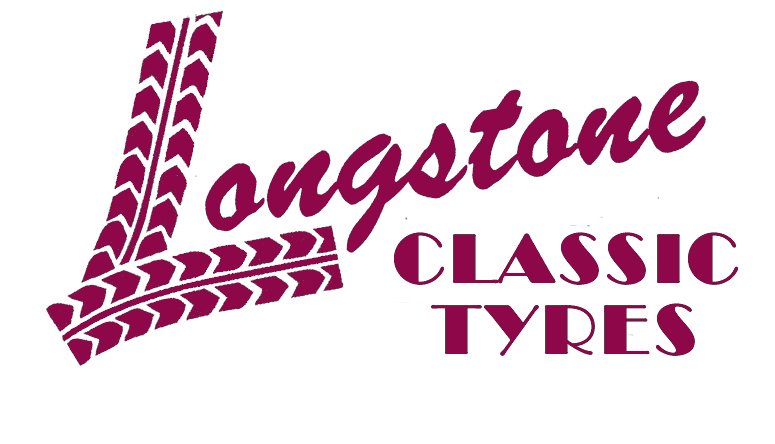 The Longstone Tyres Vintage Racing Trophy recognises drivers of Pre-war Cars that have been driven to the circuit to race.
Competitors accumulate points based on their racing successes throughout the season and are awarded vouchers to spend with the series sponsors and long-time Club supporters, Longstone Tyres, whilst the winner also receives the newly acquired Longtone Trophy, also presented at the Club's Annual Awards Presentation in March.
All cars entered must have a valid VSCC Eligibility document for car. Competitors are required to indicate on their Entry Form for each Race Meeting if they intend to drive their competing car to the circuit.
www.longstonetyres.co.uk
THE LONGSTONE VINTAGE TROPHY
Position
Name
Points
1
Jonathan Cobb (Frazer Nash)
44
2
Justin Maeers (GN Parker)
42
3
Michael New (Riley 12/4)
23
4
Philip Bewley (Bugatti)
21
5
Jeff Edwards (Alvis)
19
6
Dougal Cawley (GN)
18
7=
John Earle Marsh (Alvis)
16
7=
Anthony Fenwick Wilson (Talbot)
16
9=
Christopher Batty (Frazer Nash)
13
9=
Andrew Bush (Riley TT Sprite)
13
11
Dennis Bingham (Riley Falcon)
11
12
Nigel Hall (Lagonda)
10
13
Richard Scaldwell (De Dietrich)
9
13
Roland Woodtli (Riley)
9
15
Anthony Fenwick Wilson (Raliton)
8
15
Nick Hine (Lagonda)
8
15
Noel Runnels-Moss (Vauxhall)
8
15
Mark Walker (Darracq)
8
19=
Tony Lees (Vauxhall Viper)
7
19=
Robert Moore (Austin)
7
(Points can be scored in more than one race at a meeting. Best five scores in year to count.)