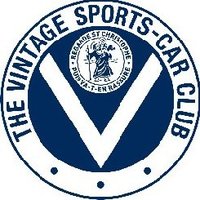 Monday 10 July 2017
Happy 80th Birthday to VSCC Racing
The VSCC marks 80 years to the day of the Club's very first Race Meeting at Donington Park.
It is 80 years ago today that the Vintage Sports-Car Club held its first Race Meeting at Donington Park on 10 July 1937, co-promoted by the Bugatti Owners' Club. The 10-race programme was hailed a great success by the various publications of the day, with Harry Bowler and Anthony Heal (as commentator) in particular acclaimed as playing pivotal roles in the organisation of the event.
Then outgoing Editor of the
Bulletin
, 'Sam' Clutton's report offered the familiar dry-witted insight to the day:
"I come back all the nice things I said about the new Press Secretary
(Rupert Pitchford, Ed.)
in the Editorial of the last BULLETIN. The man is a complete swob and I hope his rabbits die […] Having thoroughly enjoyed Donington, secure in the knowledge that I had not got to write a description of it afterwards, now, over a month after the event, I receive a curt note from the new Press Secretary saying he is going to Germany, and will I please do a report of Donington for him, because he hasn't."
With an assembled cast of
"several Marshals, and a policeman, and an ambulance – and our racing machinery"
, there were the now traditional reports of mechanical woes for the likes' of J L Crisp's Lea Francis – eventually sold for parts to another LeaF competitor, at the meeting so the original owner had
"sufficient money to transport himself home again"
whilst the Bugattis of Col. Giles and Rook both expired with gearbox troubles during practice.
Amongst the day's winners were Hampton, enjoying success in both Mercedes-Benz and Bugatti and leading lady pilot, Fee Carson in Marcus Chambers's Bentley, whilst then Club Secretary, Tim Carson was also part of the winning team of the day's Relay Race in his Special.
The VSCC would return to Donington the following year and would be organisers of the final car event at the venue before the outbreak of war in 1939, the final race won by the Bugatti of Charles Lister Clark.
CLICK HERE
to download the Results from the day. Details are taken from VSCC
Bulletin,
September 1937 (Vol. III, No. 5).
80 years on and the VSCC look forward to the next chapter in the Club's racing history with our upcoming Formula Vintage event at Cadwell Park on Sunday 23 July – entries close tonight so don't miss out (CLICK HERE for more information).