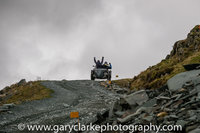 Thursday 14 September 2017
Lakeland Trial Entries Opening Tomorrow!
Entries for the Lakeland Trial will open tomorrow at 21:00.
This year's Lakeland Trial will be held on Saturday 11th November. The Lakeland Trial is always a popular event, and it's no surprise why! Drivers will enjoy the autumnal colours in the beautiful Lake District while climbing the picturesque hills in historic cars with fellow Members, family, and friends. This is a Trial not to be missed!
Click
HERE
to enter and for more information.