Wednesday 26 April 2017
VSCC Wiscombe Park Hill Climb - Late Entries Available
Late entries are available for Wiscombe Park on Sunday 7 May - contact the Competition Department now to submit your entry to join us in the beautiful Devonshire countryside for our long-time Hill Climb season curtain-raiser.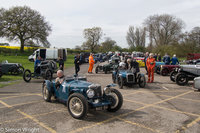 Tuesday 25 April 2017
Advance Spectator Tickets for Curborough Close Today
Today is your final chance to buy your Advance Spectator Tickets and save on the 'on the gate' for our traditional Curborough Speed Trials this weekend, on Sunday 30 April.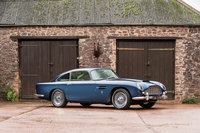 Monday 24 April 2017
COMING OF AGE – BONHAMS ANNOUNCES THE 18TH ANNUAL ASTON MARTIN SALE AT NEWPORT PAGNELL: 65 YEARS OF POST-WAR ASTON MARTIN CELEBRATED AT THIS LANDMARK SALE
On Saturday 13 May, Bonhams will return to Aston Martin Works at Newport Pagnell for their 18th Annual Aston Martin Sale, an event exclusively dedicated to the celebration of the Aston Martin and Lagonda marques.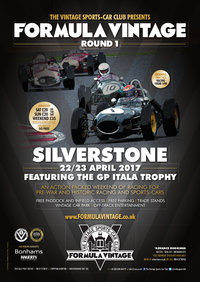 Friday 21 April 2017
Vintage Sports-Car Club set for Formula Vintage Race Season launch at Silverstone
The VSCC are set to celebrate the launch of its new Formula Vintage Race Season with over 300 Vintage and Historic Racing and Sports-Cars scheduled to take part in the opening round at Silverstone this weekend the 22/23 April.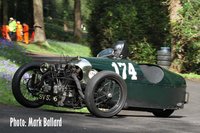 Wednesday 19 April 2017
2017 VSCC Speed Championship Coming Soon!
As we look forward to the start of our Formula Vintage Race season at Silverstone this weekend, don't forget that the start of the VSCC Speed Championship is also just around the corner, with a capacity entry for our traditional Curborough Speed Trials on Sunday 30 April.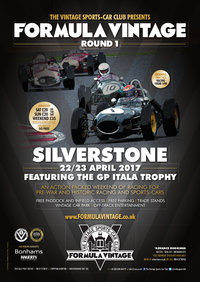 Tuesday 18 April 2017
Advance Spectator Ticket Sales for Silverstone Now Closed
Advance Spectator Ticket Sales for Formula Vintage at Silverstone are now closed - tickets will be available on the gate on both days.