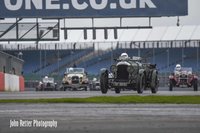 Friday 17 February 2017
Get set for a record-breaking VSCC Pomeroy Trophy at Silverstone this weekend
Any fears of a 'Last Night at Pom' have been spectacularly quashed with an incredible entry of almost 150 Pre- and Post-war cars lined up to take part in the Club's celebrated Pomeroy Trophy at Silverstone tomorrow, Saturday 18 February.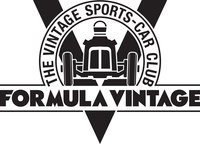 Friday 10 February 2017
Formula Vintage – a new name for VSCC Racing
The Vintage Sports-Car Club is proud to present Formula Vintage, the new name for the Club's racing programme with the aim of introducing the VSCC's unique and celebrated line-up to a new and wider audience of motorsport enthusiasts.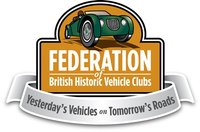 Thursday 09 February 2017
FBHVC APPOINT NEW PRESIDENT
The Board of The Federation of British Historic Vehicle Clubs (FBHVC) is delighted to announce that Lord Steel of Aikwood (David Steel) has agreed to be our new president. The Board agreed unanimously that he was the man to replace Lord Montagu as only the second president in the FBHVC's history.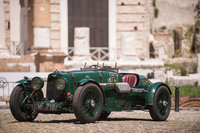 Wednesday 08 February 2017
A BRACE OF PRE-WAR ASTON MARTINS LEAD THE CHARGE FOR BRITISH MARQUES AT GRAND PALAIS SALE
Despite taking place across the Channel, the Bonhams Sale Les Grandes Marques au Grand Palais in Paris tomorrow, Thursday 9 February will witness the sale of some of Britain's finest motor cars. More than 30 vehicles from 7 of the most celebrated British marques will be offered, including Aston Martin, Bentley, Rolls-Royce, Jaguar and Austin-Healey.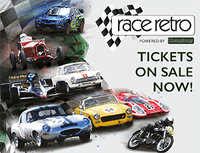 Tuesday 07 February 2017
VSCC Member Exclusive – Win Tickets to Race Retro
We have three pairs of tickets to give away to Club Members for Race Retro, the International Historic Motorsport Show, where the VSCC will again be exhibiting from Friday 24 to Sunday 26 February.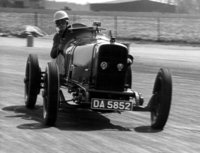 Monday 06 February 2017
Pomeroy Trophy takes to GP Circuit for 2017 - Entries Now Closed
Entries have now closed for The Pomeroy Trophy, which takes place at Silverstone on Saturday 18 February – with the afternoon's Regularity sessions running on the Grand Prix Circuit – with an incredible 144 cars entered to take part!