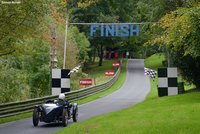 Tuesday 26 September 2017
A Great End to the 2017 Speed Championship at Prescott
Saturday 23rd September saw the Vintage Sports-Car Club return to one of the Club's favourite venues, Prescott Speed Hill Climb, for the superb final round of this year's Speed Championship.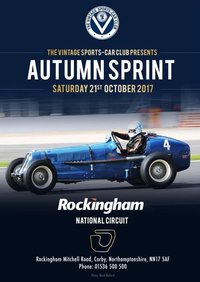 Tuesday 26 September 2017
The Final Sprint of the Season at Rockingham
This year's Autumn Sprint will be held at Rockingham's popular National Circuit in Northamptonshire on Saturday 21st October. The eagerly anticipated event will mark the final Club Sprint of 2017.


Monday 25 September 2017
Cotswold Trial Entries
Opening for Entries is delayed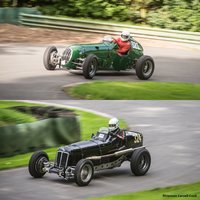 Thursday 21 September 2017
Unmissable Prescott Long Course This Weekend!
This Saturday, the Vintage Sports-Car Club will return once more to one of the most popular Club event venues: Prescott Hill Climb.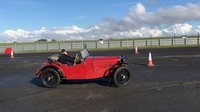 Thursday 21 September 2017
Final AutoSolo of 2017 Successful at Snetterton
AutoSolos are always a popular addition to the VSCC sporting calendar, and this year's Snetterton AutoSolo was no exception.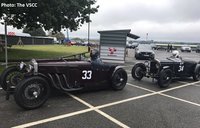 Wednesday 20 September 2017
A Successful Sprint at Snetterton
On Saturday 16th September, the Snetterton 100 Circuit was host to a Sprint which marked the penultimate round of the 2017 Speed Championship.