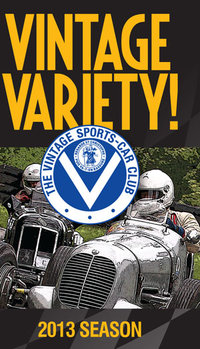 Friday 21 December 2012
Vintage Sports-Car Club 2013 Public Event Dates Confirmed
The VSCC are pleased to announce their 2013 events calendar, which sees over 43 activities scheduled for the Club's 79th year. From circuit racing, to off-road trials and driving tests the Vintage Sports-Car Club compiles the most far-reaching calendar of events spanning more of the sporting disciplines than any other motoring club. VSCC events can be enjoyed by Club members and the general public.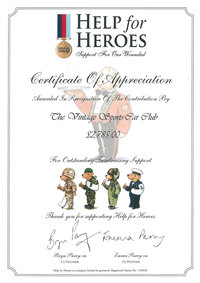 Friday 21 December 2012
Winter Driving Test Medicals raise over £5,000 for Military Charities
As in previous years, a team of VSCC members who are doctors ran a clinic at the Winter Driving Tests at St George's Barracks near Bicester on Saturday 1 December for those members of our Club who require medicals for their racing licence applications to the Motor Sports Association. The doctors gave their time free of charge. The Club advertised the opportunity and the racing members each made a donation instead of a formal payment – even those who subsequently failed their medical!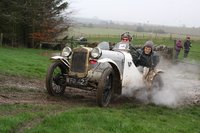 Wednesday 19 December 2012
Annual Trials Trophies 2012. Final scores and Cotswold Trial Report.
The final standings for the two annual VSCC Trials awards have been announced for long and short chassis cars. In general terms, the features of our trials tend to favour short, high powered, manoeuvrable cars, leaving the heavier, less nimble, touring cars at a disadvantage. Solid rear axle and chain-driven cars (Frazer Nash, GN, Trojan etc.) are perceived as having an inherent advantage and are therefore positioned with the smaller cars, even though they may exceed the long chassis minimum wheelbase of 8ft.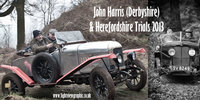 Tuesday 18 December 2012
2013 John Harris (Derbyshire) and Herefordshire Trial entries are now open.
Entries are now being accepted for the John Harris (Derbyshire) Trial on Saturday 2 March 2013 and the Herefordshire Trial on 16-17 March 2013. Members can enter online or download a PDF entry form to print off, complete and return by post.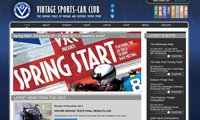 Monday 17 December 2012
Welcome to the new look www.vscc.co.uk
Welcome to the all new VSCC website. Once you get used to the new look and feel you will find the new site is much easier to navigate and use. There is a lot more information on this site, which is much easier to access.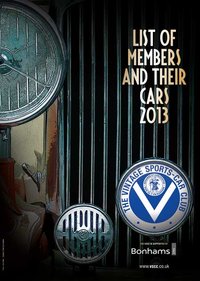 Monday 17 December 2012
List of Members and their Cars 2013
We are pleased to announce that the 2013 List of Members and their Cars has been published and will be with you shortly if it has not already arrived. We have incorporated various comments made about the 2009 issue and we hope you like it.