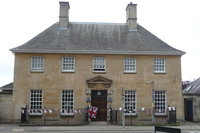 Monday 23 December 2013
VSCC Office Christmas Closure
The VSCC Office is closed from 12.30pm on Tuesday 24 December 2013 until 9.00am Thursday 2 January 2014 for the Christmas Holidays. May we remind prospective competitors that the closing date for Measham Rally entries is the 2 January so please do not delay and get your entry in before the New Year!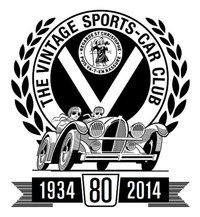 Wednesday 18 December 2013
Two Days to go until entries open for the 80th Anniversary Events
We are delighted to confirm that entries for VSCC 80th Anniversary events, taking place from 4 – 9 August 2014 and based at the East of England Showground in Peterborough, will open on Friday 20 December 2013.

The 80th Anniversary Organising Committee are delighted to be able to announce a wide range of events designed to cater for all tastes and expectations, ranging from competitive events such as a Versatility Trial, Navigational Rally and Straightline Sprint to social events such as tours, film shows and a majestic Gala Dinner.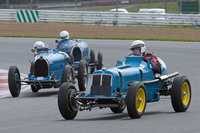 Tuesday 17 December 2013
Vintage Sports-Car Club Silverstone 'Spring Start' 2014 Date Announced
The Vintage Sports-Car Club is delighted to announce the date of the prestigious Silverstone 'Spring Start' Meeting in 2014. The event will once again be the 'curtain-raiser' to the Vintage and Historic Race Season over the weekend of 12-13 April, a continuation of the successful two-day format from 2013.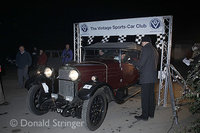 Monday 16 December 2013
Less than three weeks left to enter the Measham Rally, the first event of 2014!
Our 80th Anniversary year kicks off with The Measham Rally on 18/19 January, the Club's epic overnight Navigational event this time based at The Holiday Inn, Scotch Corner Hotel, Near Darlington. Entries close early in the New Year (2 January) so do not get too distracted by the festivities this Christmas season and ensure to submit your entry for this seminal VSCC event, atop every true Vintage motorsport enthusiast's 'must-do' list.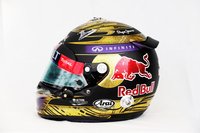 Thursday 12 December 2013
WORLD RECORD FOR SEBASTIAN VETTEL'S F1 HELMET THAT SELLS FOR A STAGGERING £72,000 AT BONHAMS OXFORD SALE
Four-time Formula 1 World Champion driver's helmet makes world record auction price at Bonhams Collectors' Motor Cars and Automobilia Sale. Signed by Vettel himself, the helmet by Arai was designed around Germany's national colours and worn during the Nurburgring Grand Prix race weekend this year - where Vettel celebrated his first home victory.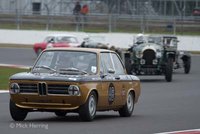 Wednesday 11 December 2013
Entries are now open for the 2014 Pomeroy Trophy
Opening the Club's 2014 Race and Speed Season in our 80th Anniversary year will be our legendary Pomeroy Memorial Trophy at Silverstone, taking place on Saturday 22 February. Entries are now open so don't delay and submit your entry now for this most celebrated 'must-do' VSCC event.