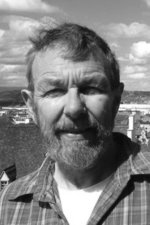 Head of Communications Strategy Working Group
Mike Holt
For thirty three years, I have been an active VSCC Member, competing and marshalling in every discipline except Concours and even writing the occasional article for the Bulletin. I have particularly specialised in Trials and Rallies, but also enjoyed Sprints, Hill Climbs and a little Racing.

Now that the membership has given me the opportunity to serve the Club, I shall endeavour to do my best to help it to function smoothly and plan for the future so that other generations may continue to enjoy using the cars which give us so much pleasure.

Last summer I sold my Railton and the Mathis/Riley Trials car to make way for a 23/60 Vauxhall that I had found languishing with a cracked block in Vancouver. Later this year, with a rebuilt engine I intend to return to competition of all kinds, with this in mind I have just renewed my Racing Licence.

While many Members do not compete regularly, I very much hope that they feel that they are being well served. However, if you are one of the 'silent majority' please do not hesitate to make constructive suggestions to the Committee, you will be listened to.