In short - a unique and wonderful spectacle of Pre-war and Historic machinery. Our Race events take the format of a typical race meeting, with Practice Sessions being held in the morning and Races held in the afternoon.
Our Grids feature some of the rarest motor sport machinery in the world, and the paddock at lunch time offers both competitors, marshals and spectators a special opportunity to socialise and have a close look at the eclectic mix of competing cars in the paddock. All of our race meetings follow a similar structure, which sees our 6 regular 'Sets' of cars compete.
The core programme at our 5 Race Meetings is races for the following:
Vintage Racing Cars (Set 1)
Pre-1961 Front-Engined Racing Cars (Set 2)
Standard and Modified Sports-Cars (Set 3)
Special Sports-Cars (Set 4)
Short Scratch Race (Set 5)
Short Handicap Race (Set 6)
At each one of our Race Meetings competitors in Pre-war cars have the opportunity to take part in a number of races.
The remainder of the event programme, depending on the circuit, is filled with a mixture of additional Pre-war Trophy Races or invited grids from the world of Historic racing such as Formula Juniors, F3 500s and 1950s Sports/Sports Racing Cars.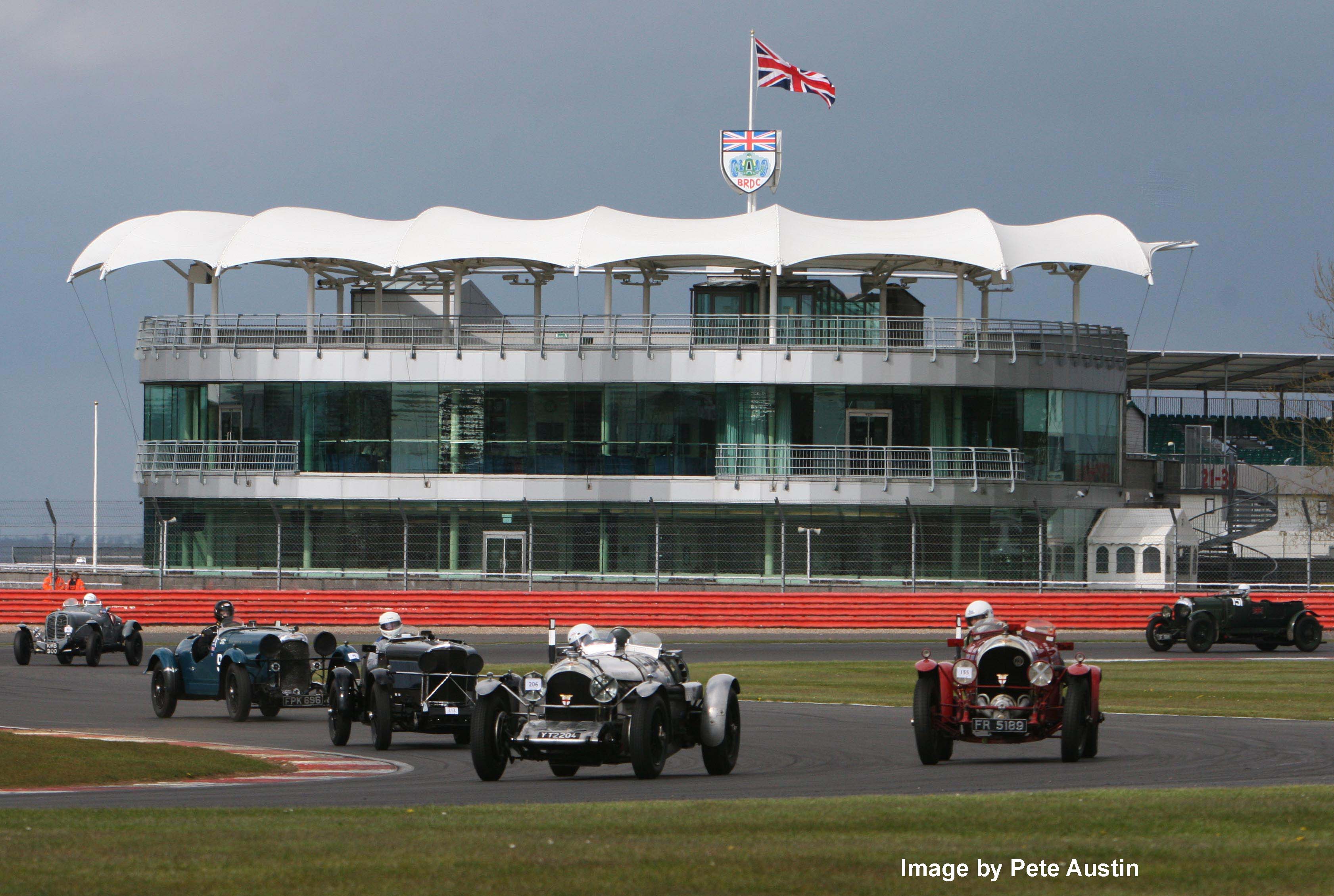 We hold five Race Meetings a year, Silverstone is the traditional season opener in April, and in 2015 we will also be visiting Cadwell Park, Oulton Park, Mallory and Snetterton. (
click here
)
This programme of events gives our racers and supporters a true variety, not only in geographic terms, but also in the style of the circuits, and the challenges they present the drivers. For example Cadwell Park is well known for its undulating and technically challenging track, whereas Mallory Park is a very high speed yet a short lap!
Racing is one of the oldest forms of Motor Sport in the world. It requires drivers to be brave and talented, as well as understand the ability and limitations of their car, and how to overcome them with clever tactics!

Some thoughts from Club Members:

'Just to add to what others have already said, Mallory was fabulous. Arriving at about 08.45 on Sunday morning, it was difficult to find any space in the paddock. It must have been a very big overall entry. I thought that the assembly and start line marshals were excellent. Who was the young man in the assembly paddock? He had everything and everyone well under control, and couldn't have been more than 14 years old, well done that man! On arriving on the grid, my exact position has never been more clearly pointed out, it was impossible to go wrong. Well done everybody.' John Way

'...and what an excellent meeting it was too! car fabulous, track amazing and very challenging, weather was very challenging too. Thanks to all those marshals for a fab end to the race year.' Tony Lees

'Thanks to all the organisers, marshals, spectators and competitors. I can't remember an April Silverstone in such sweltering conditions. I did a couple of races and really enjoyed myself and the Riley performed very well. The organisation was slick and everyone seemed to having a great time. There was some really close racing. The VSCC at its superlative best' David Pryke


As with all VSCC events, there are three ways you can enter:
Online (click here)
Download a PDF entry form and send it back by either post, email or fax (details at the bottom of this page)
Send a SAE to the Club office for an entry form (address at the bottom of this page)
In terms of memberships and licenses, you are required to be a VSCC member, you will require a MSA Competition license to a minimum of Race National B Status.
If an event is over subscribed we select the final entries in line with the Club's selection criteria (
click here
)
Your car will require a Eligibility Document (Buff Form), if you don't already have one of these please click here (
click here
)
It is mandatory for competitors to carry a Fire Extinguisher of a minimum size of 1.75 litres of AFFF or similar. Powder and BCF are specifically banned. 2 x 1 litre extinguishers are acceptable.
You are required to have personal safety equipment that complies with MSA Regulations, the items listed below are mandatory requirements:
Overalls are required to comply with FIA 8856-2000 or FIA 1986 Standard.
Helmets are required to comply with FIA 8860-2004 (not valid after 31/12/20), FIA 8860-2010, FIA 8859-2015, SNELL SA2005 (not valid after 31/12/18), SNELL SA2010 (not valid after 31/12/23), SNELL SA2015 (not valid after 31/12/23), SNELL SAH2010 (not valid after 31/12/23) and SFI Foundation 31.1A, 31.2A (not valid after 31/12/18).
Flame resistant balaclava, underwear and socks are strongly recommended.
Flame resistant gloves and shoes and mandatory.
This list is not exhaustive; you will also need to consult the current year's MSA Competitors' and Officials' Yearbook in addition to individual event Supplementary Regulations.
The first Race event organised by the VSCC wasn't an entire Race Meeting; we started by entering a team at The Stanley Cup, held at Donington Park on 28 March 1936. Such was the support for this race from within the membership, that the very next year the Club decided to organise a Race Meeting in its own right, and revisited Donington on 10 July 1937 for the inaugural Meeting. This event was jointly organised with the Bugatti Owners Club, who we still work closely with to promote our Speed event at Prescott Speed Hill Climb.

More than 75 years on we now offer our members a full race calendar, taking in a variety of venues from Silverstone to Mallory Park. Each event has its own important place in the History of the Club, sees competitors presented with trophies of historic importance, and allows spectators the opportunity to witness a spectacle like no other!


We always need lots of marshals for Race Meetings. In addition to the obvious trackside marshalling duties, we also need volunteers to assist with Paddock, Startline and administrative duties such as signing on, and results co-ordination.
All of our Race Meetings are public events and volunteers are always needed to sell programmes, assist with car-parking and the Club's display unit.
If you would like to get involved and help by marshalling at a Race Meeting event please
click here