Competition

The VSCC run an extensive range of events including Race, Sprints and Hill Climbs (The Speed Championship) and Trials, Rallies Driving Tests and Autosolos
In addition the Pomeroy Trophy is held at Silverstone which is a combination of driving tests and high speed trials (Race licence required)
Cars entered VSCC events are normally required to have a VSCC eligibility document, or 'Buff Form'. This is issued by the Club's Eligibility Sub-Committee against information provided by the owner – simply apply to the Club office for a form to fill in or apply online (link to online application). In addition, certain safety equipment will be required, and this varies between disciplines, details of which can be found by going to the event that you are interested in. Details can be found in the Motorsport UK Yearbook (https://www.motorsportuk.org/news-publications/publications/yearbook/). A chat with other competitors or a scrutineer will also answer most questions. Silencing of cars is important for Hill Climbs and Sprints. The maximum noise limit is usually 110db or less, however, depending on the venue, this may change. The Supplementary Regulations for the meeting will be quite specific about noise limits and silencing. J5.17 of the Motorsport UK Yearbook "Blue Book" is also useful.
The process of entering a VSCC event is very simple, About 3 months before an event, the regulations and entry forms are published for download on our website, on the date that entries open for the event. To download these forms you will need to log on as a member (full details are available on our website). You can also enter online. Should you wish to receive a paper copy of the regulations and entry form please send us a Self Addressed Envelope, C5 Size, with the name of the event written in the top left hand corner, we will then post the documents to you by return.
Shortly after we receive your entry, if you enter online you will see within your personal section that your entry status has changed from pending to accepted. This means that your entry is confirmed as received for the event. If you have entered through a paper entry form you will receive an acknowledgment card in the post.
About 10 days before the event Competitors Instructions will be emailed or posted to you. Within these you will find all the information you need to take part in the event, such as venue locations, timetable, entry list and specific event regulations.
We are required by Motorsport UK to handle entries according to the rules and regulations contained in the Motorsport UK Yearbook "Blue Book". For example we are obliged to specify a maximum and minimum number of entries and provisions to cancel or to amalgamate classes if minimum numbers are not reached. Equally we are obliged not to refuse an entry on 'unreasonable grounds' and all entrants have the right of appeal to the Motor Sports Council (MSC) if they feel the grounds for refusal are unreasonable.
In the event of over-subscription to an event it is the duty of the Secretary to the Meeting to accept or refuse entries as appropriate. In such circumstances one thing is clear; we cannot exceed the maximum number of entries allowed and whatever we do, somebody is going to be disappointed. The Club has an established set of selection criteria (link to selection criteria page) so please be assured that any selection decision may not be as random as it appears. A straightforward draw may be employed in the last resort, when all other obvious or common sense decisions have been taken, as it is ultimately the most straightforward and fairest way of deciding the last few places.
So now you know what you want to do, get all your gear together and we look forward to seeing you out on an event soon!
Racing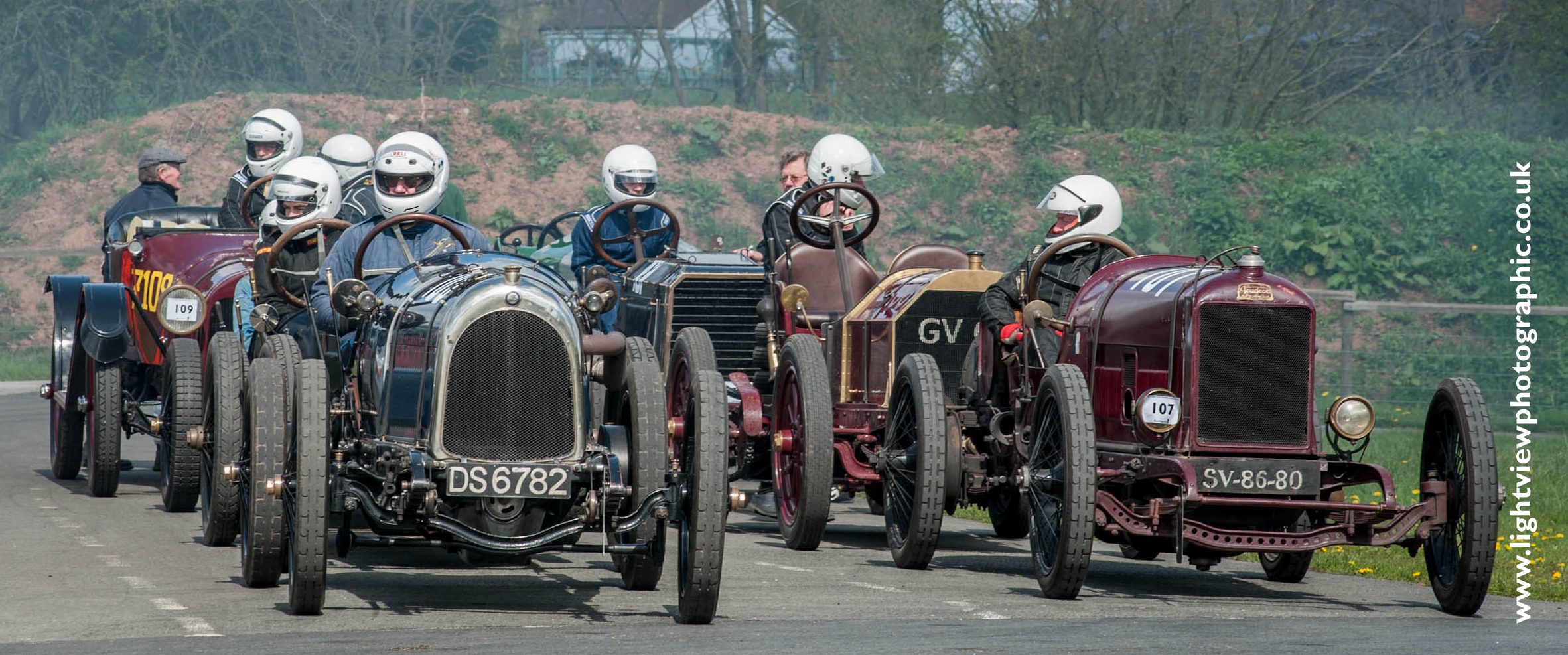 The VSCC usually runs five race meetings a year offering a wide range of races for which your car may be suitable. Race meetings, including high speed trials and the Pomeroy Trophy competition, requires a  MSUK RS InterClub.
To see the Technical and Safety Requirements 
(Click here)
Hill Climbs & Sprints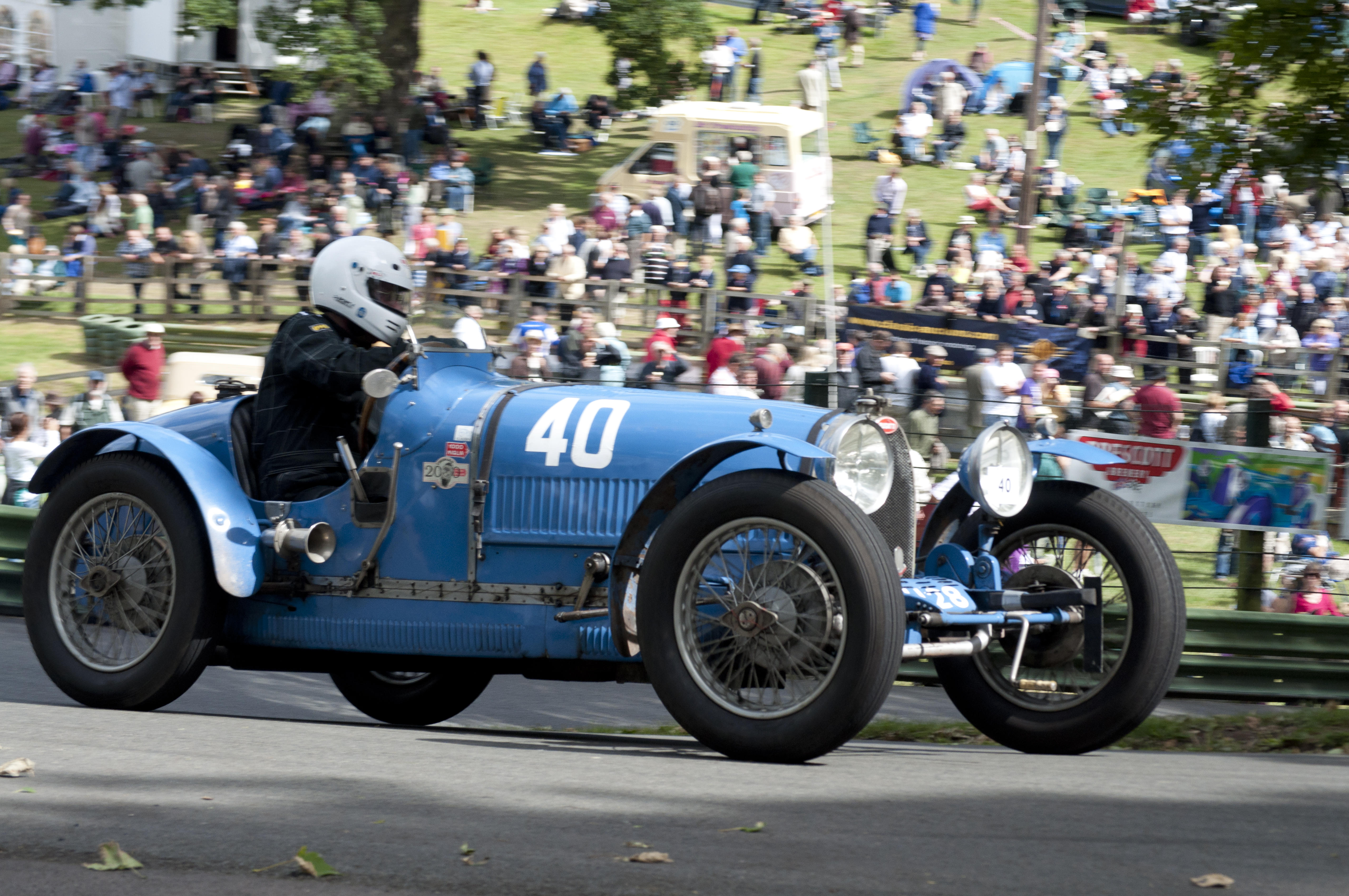 To enter speed events such as Wiscombe or Prescott the licence standards are lower and don't require any formal assessment. To apply for a licence, apply to Motorsport UK or download the application form from their website (https://www.motorsportuk.org/competitors/competition-licences/). There is no ARDS test or medical required. Just complete the form and pay the licence fee. 
Some hill climb venues, such as Prescott, offer training days but these are not compulsory. 
Specialist safety clothing will be required details of which can be seen in the "Speed" section (And in section K of the Motorsport UK Yearbook). Budget for around £500 for helmet, overalls, and gloves. 
To see the Technical and Safety Requirements
(Click here)