BOARD OF DIRECTORS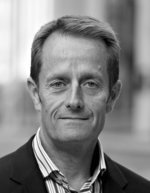 Head of Race & Speed Sub-Committee
Ian Standing
Already a lifetime motor enthusiast, I was fortunate early in my career to join a business with VSCC evangelist partners, who saw a strong potential for conversion!
 
Promptly encouraged to trade a Classic for a rolling Vintage chassis, I adopted Vintage motoring and have now been a member for 25 years, competing regularly in Racing, Sprints and Hill Climbs in my Brooklands Riley, as well as enjoying the gentler pleasures of a Riley 12/4 Lynx with my family. I also enjoy Trials, participating as a navigator and bouncer for friends in a similarly competitive spirit.
 
In common with all the Membership, I derive great pleasure from the Club and the camaraderie of its people; I intend that my appointment as a Director will allow me to take a closer involvement and repay the privilege.
 
I am committed to representing the interests of all the constituents of the Club and to ensuring that Members can continue to enjoy the unique opportunity the Club presents for the continued enjoyment of Vintage cars.