BOARD OF DIRECTORS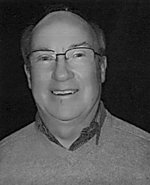 Head of Trials Sub Committee
David Rolfe
I joined the VSCC in 1976 and am probably best known for competing in Trials and Driving Tests in my MG/Riley M Type.  I believe in using my cars regularly and enjoy many vintage miles of motoring every year. My teenage daughters have grown up passengering for me on Trials, enjoying holidays in our vintage cars and Light Car weekends. Now owning a Frazer Nash, a new range of driving experiences have opened up. I have been a Race Handicapper for nearly 30 years. In the nineties, I migrated the VSCC history from card indexes and ledgers, to a computer and started to create the first generation of VSCC software. In 2000 with the move to Chipping Norton and expansion of office IT, I developed the bespoke software which today provides all the VSCC office IT requirements. This system has been in constant use for the last 18 years and is separate to the Club's website.

Since joining the committee I have been able to help deliver the latest version of the web site which has moved the focus back to members. Going forward we hope to  give members more access to their historical competition data, and other club data like UpToDate Aggregate Points.

For me, the VSCC has been more a way of life than a Club. I believe it's important to help build on the legacy we inherited and grow the Club for others to enjoy, while maintaining its ethos and values.