STAFF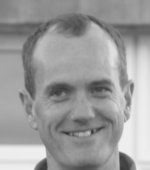 Competition Secretary
Andrew Tarring
Tel: 01608 644777 ext 4
Andrew has been a member of the VSCC since 1988 and has competed in all types of Club events and, if not competing, has helped as an 'oily rag'.

His best Vintage day was on his uncle, Trevor Tarring's 1908 Napier, riding from Weybridge to Wiscombe.

Andrew comes from a Publishing and Bookselling background, having worked in this field for almost thirty years, his last job being Sales Manager at a specialist Book publisher and distributor.

Having been a Competitor and Event organiser, be that Navigational Rallies, Annual Rallies and also his local cycle race, he brings to the Non-Speed Secretary role the knowledge of what is needed by both the authorities and most importantly the Marshals and Competitors, as he leads on the Club's Trials, Navigation Rallies, Driving Tests and AutoSolos.

Happiest playing with oily metal, going for bike rides, listening to music and spending time with his family.