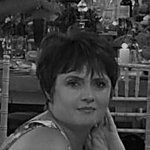 Competition Administrator
Samantha Haldane
Tel: 01608 644777 ext 4, 5 or 6
Sam was born and raised in a small town called Pietermaritzburg in South Africa.

After achieving her 'A-levels' she started her career in a slightly different racing industry, working for the KwaZulu-Natal Public Administration, predominately in the department that regulated the Horse Racing and Betting in the Province. She was responsible for the administration of the Chief Directorate and had two staff members reporting to her. In addition to the administration work, she assisted the KwaZulu-Natal Gambling Board with all their personnel, budgetary, financial, provisioning and administrative functions.

Sam moved to the UK during 2000 and whilst she held many temporary roles, in many different industries, she never moved away from her administration background.

Sam has joined the VSCC team, bringing with her over 20 years of administrative experience. She prides herself on her outstanding customer service, meticulous eye for detail and her hard-working attitude.

Outside of work Sam is kept busy with gardening and raising her two sons.