STAFF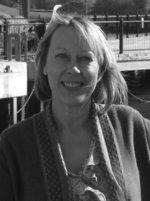 Office Manager
Gill Batkin
Tel: 01608 644777 ext 9
Gill was born in London, moved to Chipping Norton in 1995 and joined the VSCC in May 2001. Gill is a "behind the scenes" member of staff and you will not see her working at meetings but does just as important a job (so she says!)

Gill's title is Office Manager and covers a wide range of tasks including assisting the Club Secretary, co-ordinating the monthly Newsletter, dealing with event ticket/Christmas card sales and many other administrative duties.

Gill is able to walk to work which she enjoys when it's dry and her hobbies include travel and all the finer things in life!